Redundancy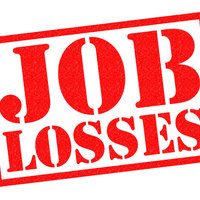 Redundancy
If you are facing redundancy, or you have already been made redundant, you may feel overwhelmed, stressed or unsure about the process and you may need to speak to an experienced employment solicitor who can answer your questions and provide a professional perspective about your situation and any decisions still to be made. Many people face redundancy and our team is here to help. Lawson-West's expert employment solicitors and lawyers have significant experience and can help clients, like you, through this very traumatic time in your life.

Read our helpful articles and case studies (see links below) of how others have dealt with redundancy.
Our team of Employment solicitors consists of dedicated specialists and lawyers who deal exclusively with employment law. The team has over 30 years' experience collectively and have wide, in-depth knowledge of all employment matters and disputes.
You can be assured Lawson-West's solicitors keep up to date with the latest legal developments and changes to bring you the best advice.

Why does Redundancy happen?
Redundancy can occur when an employer's business, or part of the business has ceased to operate and/or the employer's business has moved to a different place; the business's need for work of a particular type has ceased or diminished meaning the role/s are no longer required.
It is important to note that in redundancy situations, it is the role, not the person who is made redundant.
The rules on redundancy are unclear and open to interpretation which can cause people to be subjected to unfair practices and processes. The obligations on the employer when making 20 or less roles redundant is to merely act 'fairly and reasonably' when looking at the candidate/s who are at risk.

In situations where 20 or more people are made redundant a more regulated process is required (please contact us for details if this applies to your situation).
The guidance suggests that in order for a redundancy situation to be fair and reasonable, consideration needs to be given to the following:
Is there a genuine redundancy situation/need?

Have the correct employees who are likely to be affected by the redundancy been identified?

Has particular consideration been given to identifying those who undertake similar work?

Has a consultation taken place where you have been shown your scoring and/or allowed an opportunity to consider any suitable alternative roles?
There is no actual requirement for a step process or a number of consultation meetings unless the redundancy is for 20 or more roles. However, it is good practice to meet with the individuals at risk to keep them abreast of the developments and seek their assistance with any possible resolutions.
If you feel that you have been unfairly selected, for example you are the only person within your team placed at risk and selected, you may have been unfairly dismissed.
If you have been made redundant we can help. Please remember there are strict time limits in Employment claims and you should take good free legal advice as soon as possible.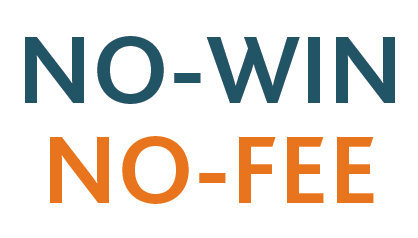 In addition to No Win No Fee, Lawson-West solicitors acts for our clients on a variety of other funding arrangements including Legal Expenses insurance funding. We can assess your case to decide which is the best funding option for you.

With offices in Leicester and Market Harborough our employment solicitors and lawyers can discuss your employment law claim at any of our branches. In addition, we are a national provider of expert employment law advice and welcome a free discussion with you regarding your circumstances and potential claim.
If you believe you have a situation where you require free legal advice, please contact us on telephone 0116 212 1000 or 01858 445 480, alternatively fill in the free Contact Us form and we will get in touch as soon as possible.


Useful Case Studies, Stories and information: