Employment and HR Services
Our very experienced team provide businesses of all shapes and sizes with employment advice and assistance. This is a fast moving and complex area of law that we handle with the utmost sensitivity. Our advice is both technical and practical.
We assist businesses from a broad range of sectors, such as: agriculture, automotive, banking and finance, construction, energy and renewables, engineering, food and drink, manufacturing, media and the creative industries, professional and support services, real estate, retail, telecommunications and waste.
Our experience includes:
Assisting with the hiring of staff and recruitment process

Contracts of employment and service agreements

Staff handbooks and policies

National minimum wage

Apprenticeships

Pensions and auto-enrolment

Share schemes and incentives

Workplace disputes

Dealing with discipline and poor performance

Discrimination laws

Family matters and maternity leave

Shared parental leave

Sickness and incapacity

Redundancy

Unfair and wrongful dismissal

Settlement agreements

Supporting the Corporate and Commercial team in dealing with the employment elements of business sales and purchases, such as TUPE
We also assist clients in the defence of tribunal claims. We provide a commercial and pragmatic approach to such claims, providing you with an objective view of your position. Working with you to understand your priorities, we work hard to achieve the best resolution as quickly and cost effectively as possible.
What our clients say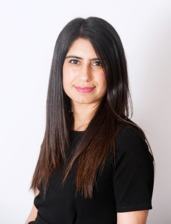 Vaishali Thakerar, Head of Employment, Lawson-West Solicitors, Leicester
The service stood-out because "There was excellent contact throughout", "Nothing could have been improved upon" and "I will use you again. Thank you".
The level of professional courtesy is outstanding. The solicitor and every single member of your team are amazing.