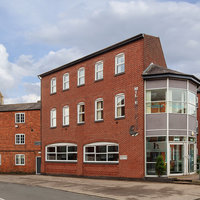 Lawson-West Solicitors Market Harborough
Millers House
Roman Way
Market Harborough
Leicestershire
LE16 7PQ
Lawson-West Solicitors Market Harborough
During Coronavirus, you can be assured that it is 'Business as Usual' at Lawson-West and we're here to help you with your legal needs.
We are driven by our commitment to help others. We are here. For you.
At this time, please contact us by telephone, website enquiry or email.
We're here to help.
_______________________________________________________
Opening hours
Monday to Thursday 9am - 5pm
Friday 9am - 4.30pm
See our reviews on Google
See our reviews on Yell.com

Welcome to Lawson-West Solicitors' office in Market Harborough. Our Law Firm has two offices in Leicestershire. We look forward to hearing from you.
Visiting Us
Family Law:
Members of our Family team are available at all of our offices and offer an initial conversation followed by a bookable meeting.
Members of our Conveyancing, Family, Employment and Wills and Probate teams are permanently based at our Market Harborough office.
Departments:
Conveyancing

Wills & Probate

Employment

Family

Commercial Dispute Resolution

Commercial
Directions to find our Market Harborough office
See our helpful Office Directions and parking information HERE
Directions from Leicester
As you enter Market Harborough along the Leicester Road, take a left turn onto Bowden Lane just before the Congressional Church and straight after the 'Give Way to oncoming traffic' one-way chicane.
Turn right at the T-junction onto Doddridge Road and then right onto Roman Way at the end of the road. Millers House is on the right just after you reach the left turn for Symington Way.
Directions from Northampton Road
Turn right onto A4304 in the centre of town by the Market Place. Take first left turn onto Adam and Eve Street and follow the road round to the right. Roman Way branches off to the right just after the Church. Millers House is immediately on your left.
Parking in Market Harborough
The Lawson-West office itself has a small number of parking spaces reserved for visitors just opposite our main entrance and there are free two-hour parking spaces on both sides of Roman Way outside our building.
Alternatively, there is a pay and display car park on Symington Way, just opposite the entrance to Millers House.