The ACAS Code of Practice Disciplinary Procedures
Our team of Employment solicitors consists of dedicated specialists and lawyers who deal exclusively with employment law. The team have over 30 years' experience collectively and have wide, in-depth knowledge of all employment matters and disputes.
You can be assured Lawson-West's solicitors keep up to date with the latest legal developments and changes to bring you the best advice.
Lawson-West's expert employment solicitors and lawyers have significant experience in the ACAS Code of Practice.


The ACAS Code of Practice - employment
The ACAS Code of Practice is a document that should be paid attention to by employers and employees alike. It is designed to help both parties navigate the potential minefield that is presented by internal employer-employee disputes.
The Code places emphasis on parties to be open and transparent in their dealings. There is also onus on the employer to act promptly; consistently; make employees aware of the allegations against them as well as any evidence; allow employees to be accompanied at meetings and allow employees to make appeals. The obligations placed on employers are however limited to what can be reasonably expected given the circumstances. A small employer cannot be expected to adhere to some of the principles, such as a strict separation of those hearing different stages of the dispute process, in the same way that a multinational corporation can.
Failure to adhere to the ACAS Code can have implications in terms of the amount of damages awarded to the successful party should the matter ultimately end up before the Employment Tribunal. Failure to keep to the requirements of the Code can also point towards procedural unfairness and thus be detrimental to prospects of bringing/defending a claim in the Employment Tribunal.
If you find yourself in a situation where you need advice about the ACAS Code, we can help. Please remember there are strict time limits in Employment claims and you should take good free legal advice as soon as possible.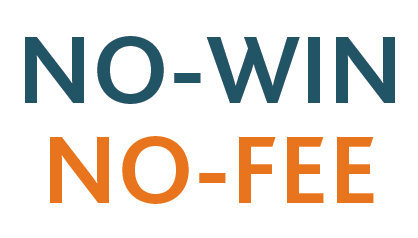 In addition to No Win No Fee, Lawson-West solicitors acts for our clients on a variety of other funding arrangements including Legal Expenses insurance funding. We can assess your case to decide which is the best funding option for you.
With offices in Leicester and Market Harborough our employment solicitors and lawyers can discuss your employment law claim at any of our branches. In addition, we are a national provider of expert employment law advice and welcome a free discussion with you regarding your circumstances and potential claim.
If you believe you have a situation where you require free legal advice, please contact us on telephone 0116 212 1000 or 01858 445 480, alternatively fill in the free Contact Us form and we will get in touch as soon as possible.