Employment Law Time Limits
Lawson-West's expert employment solicitors and lawyers have significant experience with employment law time limits.
In order to bring an Employment Tribunal claim for compensation you will need to enter into ACAS Early Conciliation within three months of your termination date and/or the last date when you believed your were discriminated.


See our Time Limitation Calculator
This process essentially acts as a 'stop the clock' on the usual Tribunal time limit until the day that you receive a certificate confirming that the process has completed.
Principally where Early Conciliation is not successful you will then have the right to present a claim within one calendar month to the Employment Tribunal however dependant upon when you engaged ACAS's assistance will depend on the actual date for presentation of your claim, therefore it is important to seek specialist advise and assistance from the point you receive the certificate, or sooner where possible.
If you do not enter into the Early Conciliation process within three months starting from the date of your termination and/or last act of discrimination you will be denied the right to advance any claims and be stopped from entering into any litigation.
It is therefore essential if you believe that you have been or are being treated unfairly, that you seek specialist legal advice straightaway to avoid any uncertainty.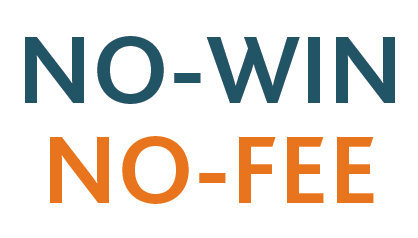 In addition to No Win No Fee, Lawson-West solicitors act for our clients on a variety of other funding arrangements including Legal Expenses insurance funding. We can assess your case to decide which is the best funding option for you.
If you find yourself in a situation and need to know more about employment law time limits, we can help.
Our team of Employment solicitors consists of dedicated specialists and lawyers who deal exclusively with employment law. The team have over 30 years' experience collectively and have wide, in-depth knowledge of all employment matters and disputes.
You can be assured Lawson-West's solicitors keep up to date with the latest legal developments and changes to bring you the best advice.
With offices in Leicester and Market Harborough our employment solicitors and lawyers can discuss your employment law claim at any of our branches. In addition, we are a national provider of expert employment law advice and welcome a free discussion with you regarding your circumstances and potential claim.
If you believe you have a situation where you require free legal advice, please contact us on telephone 0116 212 1000 or 01858 445 480, alternatively fill in the free Contact Us form and we will get in touch as soon as possible.