Constructive Unfair Dismissal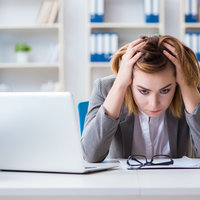 Our team of Employment solicitors consists of dedicated specialists and lawyers who deal exclusively with employment law. The team has over 30 years' experience collectively and have wide, in-depth knowledge of all employment matters and disputes.
You can be assured Lawson-West's solicitors keep up to date with the latest legal developments and changes to bring you the best advice.
Lawson-West's expert employment solicitors and lawyers have significant experience in constructive unfair dismissal cases.
If you have had to terminate your employment contract due to your employer's behaviour or conduct or if you feel you have been forced out of your job because of the treatment you've endured at work, such as bullying you may have a claim for constructive unfiar dismissal.
Constructive unfair dismissal claims are the second highest common claim to be presented to an Employment Tribunal. An employee is constructively dismissed if they resign because of the way they have been treated.
To claim constructive unfair dismissal, the employee must show that:
They were treated badly in breach of the employer's duties and obligations. Commonly the breach of trust and confidence is relied upon

The breach was causing the relationship between the employee and employer to dissolve

They resigned because of that breach
An employee who resigns in such circumstances can present a claim for constructive unfair dismissal and wrongful dismissal.
To proceed, you must be an employee (rather than an independent contractor or self-employed), and must have been working for at least two years (although this requirement is subject to exceptions, for example, if the dismissal was discriminatory related). Furthermore, it is advisable for an employee to pursue a grievance with their employer prior to presenting a claim to an Employment Tribunal.
If you find yourself in a situation where you have faced constructive unfair dismissal, we can help. Please remember there are strict time limits in Employment claims and you should take good free legal advice as soon as possible.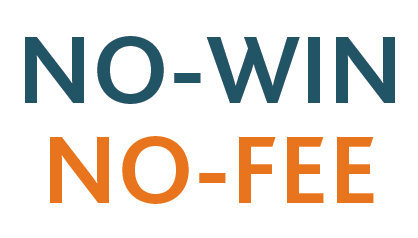 In addition to No Win No Fee, Lawson-West solicitors act for our clients on a variety of other funding arrangements including Legal Expenses insurance funding. We can assess your case to decide which is the best funding option for you.
With offices in Leicester and Market Harborough our employment solicitors and lawyers can discuss your employment law claim at any of our branches. In addition, we are a national provider of expert employment law advice and welcome a free discussion with you regarding your circumstances and potential claim.
If you believe you have a situation where you require free legal advice, please contact us on telephone 0116 212 1000 or 01858 445 480, alternatively fill in the free Contact Us form and we will get in touch as soon as possible.