Employees: 10 Myths About Redundancy
26-01-2021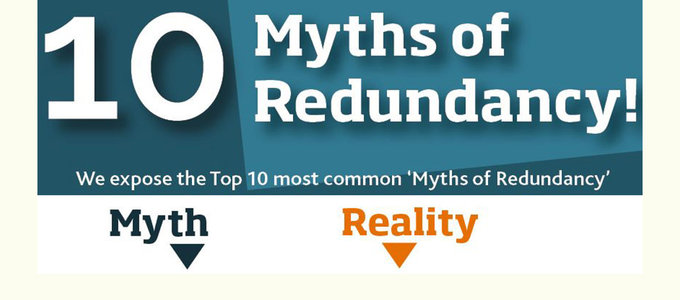 You might be surprised to read our list of Redundancy Myths: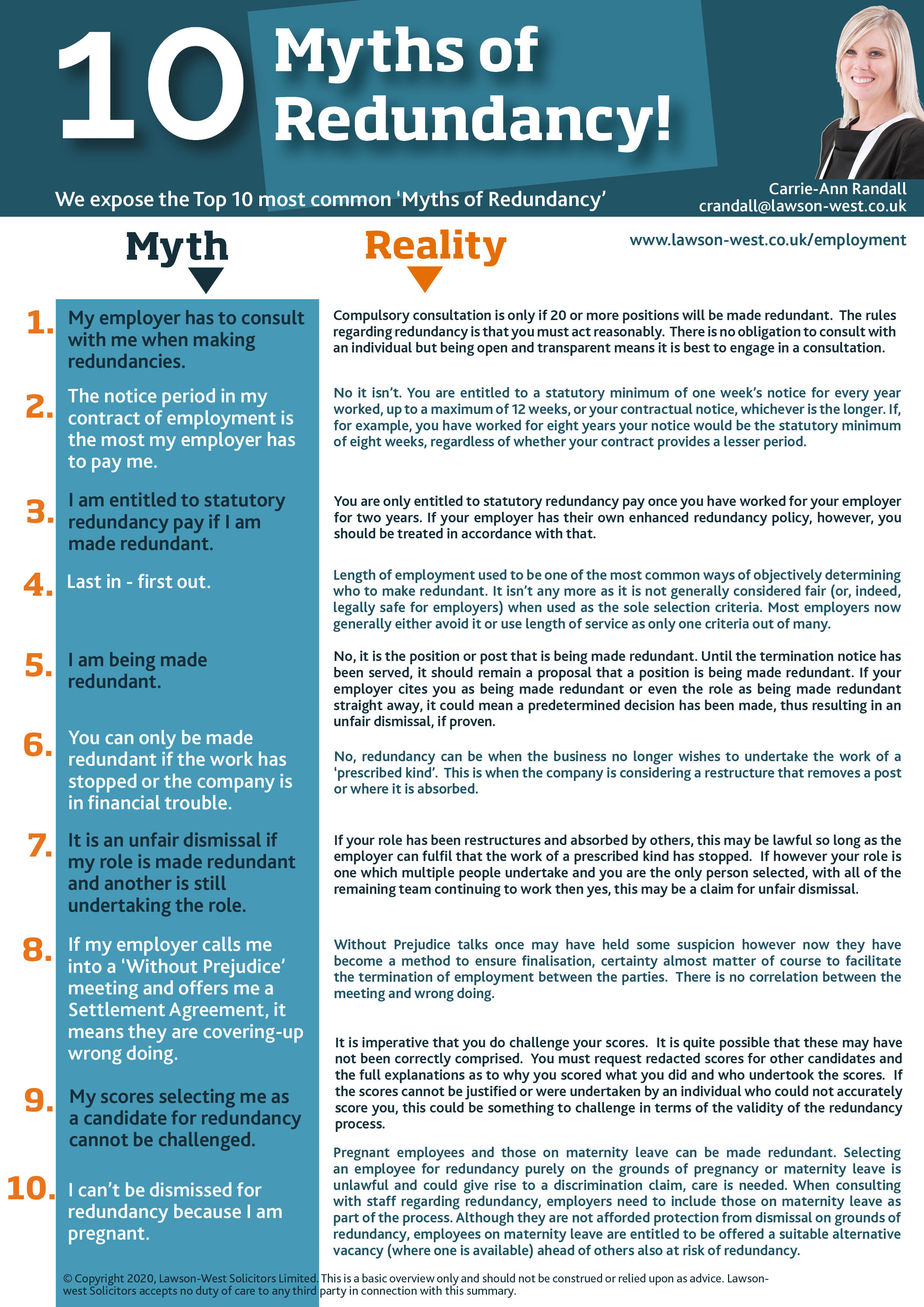 At Lawson-West Solicitors, we debunk 10 of the most common redundancy myths and misconceptions and then provide the real answers so that you can face negotiations with your employer knowing the facts.
Our Top 10 Redundancy Myths guide can provide clarity and understanding of:
redundancy processes

your employment rights

how your employment contract operates in redundancy situations

your options when being made redundant whilst pregnant

payments in lieu of notice

contractual obligations by employers

the redundancy compulsory consultation process

If you are facing redundancy or nervous about the employment rights of a friend, family member or partner and need to get to grips with the basics of redundancy in a handy list, please click on our helpful guide below: it's a quick summary of aspects of redundancy law that might affect you; from consultation, to pay in lieu of notice, to being made redundant whilst pregnant.


About Lawson-West

With Lawson-West Solicitors offices in Leicester, Market Harborough and Wigston, our experienced employment lawyers operate on a national basis for employment enquiries and are on hand to answer any questions you might have. You can trust us to handle your enquiry sensitively and confidentially. You're in safe hands.
If you find yourself in a situation where you have been unfairly dismissed or if the dismissal procedure has not been followed, we can help. Please remember there are strict time limits in Employment claims and you should take good free legal advice as soon as possible.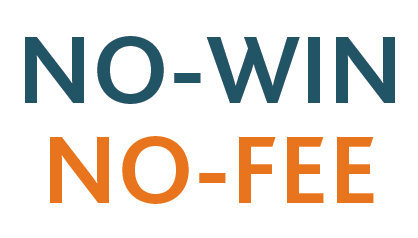 In addition to No Win No Fee, Lawson-West solicitors act for our clients on a variety of other funding arrangements including Legal Expenses insurance funding. We can assess your case to decide which is the best funding option for you.

If you believe you have a situation where you require free legal advice, please contact us on telephone 0116 212 1000 or 01858 445 480, alternatively fill in the free Contact Us form and we will get in touch as soon as possible.
View all