Residential Conveyancing Testimonials
Catherine Wright, Conveyancing Solicitor
Leicester

Anna Krenkova, Conveyancing Assistant
Market Harborough
"Catherine and Anna have been so fantastic with the sale of our rental house. It's all completed. Without their help, I don't think that we'd have got this through before the tax year was done. We have a second property with a sale agreed and Lawson West is going to be my first port of call to help with that too."
"Many thanks for all of your hard work, as well as your patience. It is much appreciated."
W.S. in Leicester
"Thank you for helping us to purchase our first home, along with selling my Dad's house.
You have all been a big help, we couldn't of done it without you all."
Mrs Y and Mr A, Leicester
"Thank you for all your work to help make the sale of my Mum's house a smooth one. It's difficult selling property at the best of times but in the current climate and when also dealing with your mum's estate it's been particularly difficult. You've both been very quick to respond and keep me informed around progress including on what was a late over the line completion. Thanks for all your efforts, they were greatly appreciated by me and my family."
Mr S W, Leicestershire
Catherine Wright, Conveyancing,
Lawson-West Solicitors, Market Harborough

Claire Eales,
Conveyancing,
Lawson-West Solicitors, Market Harborough
"Thank you for your work on this, for keeping me informed and for making the whole process as swift and efficient as possible."
Catherine Wright, Conveyancing, Lawson-West Solicitors
Catherine undertakes a range of conveyancing transactions including freehold, leasehold, new build, right to buy and shared ownership. Her clients range from first time buyers to those looking to build up a portfolio of properties. Read some of her recent client testimonials:
"I want to thank you for all your hard work in getting this over the line."
"I couldn't end the day without saying thank you… we appreciate all your efforts and support enabling us to move into our new forever home!"
"Many many thanks."
"The funds have arrived in my account. I can't tell you what a relief it is to have an end to these horrible last few years. Thank you so much."

Rachael Mitchell, Head of Conveyancing
Licensed Conveyancer, Lawson West Solicitors
Market Harborough
"Rachael Mitchell handled our recent house purchase. Her approach is always methodical and thorough giving you confidence throughout the end-to-end 'ordeal' of buying a house in the UK. Our purchase should have, on paper, been so simple, but as generally is the case, there were a few unplanned twists and turns. We are more than happy to recommend Rachael and based on our experience, she will handle any sale or purchase for you with due care and diligence."
Kate Villa, a Google 5-Star Review

Melanie Brockbank, Conveyancing, Lawson West Solicitors, Leicester
"Thank you and your staff for your excellent work in keeping us informed at the various stages and final completion of the sale."
Mr & Mrs B, Leicester
On a conveyancing matter:

"There were times when I thought I would have to give in, but your continued support and perseverance has won the day !!! I cannot thank you enough, the service you have provided is second to none.
Despite the challenges, (Covid included) you have remained calm, professional and determined - I can only imagine that Lawson West is very proud of you as an employee.
A huge thank you again to you and any team member who supported you. I will most definitely recommend your services to friends and colleagues."
Probate:

Conveyancing:

Elizabeth Brown
Solicitor, Probate & Wills
Lawson West Solicitors
Market Harborough

Rachael Mitchell
Head of Conveyancing
Lawson West Solicitors
Market Harborough
"I just wanted to express our thanks for all the help you have given us over the past year with gaining probate for our family member and also for work done in selling the residential property. This is the first time that we have used solicitors and with the complications that were thrown in the mix, we would have been at a loss as to what to do if it hadn't been for your guidance. So thanks once again."
and on Google Reviews:
"Earlier in the year, we were faced with what initially seemed like a straight forward process. However as things progressed and other events happened, this straight forward process became more complicated. Lawson West Solicitors were incredibly helpful throughout the whole process of both gaining probate for two people and also in house conveyance. Yes they have a cost, but for us it was worth every penny to know that things were being dealt with swiftly, professionally and courteously as well. Advice was given when asked, and nothing was too much for them. Would highly recommend and would be my first port of call for any future needs."
Client M.S. Market Harborough
Shannon Biddiss
Paralegal, Family (formerly Conveyancing),
Lawson-West Solicitors, Leicester

Charlotte Sheehan
Conveyancer, Conveyancing,
Lawson-West Solicitors,
Market Harborough
"You have been outstanding and a superb ambassador for your firm. Your advice and empathetic approach in dealing with this protracted [conveyancing] sale, has been totally focussed on delivering a successful outcome. It feels like rather than 'going that extra mile', you have run a marathon for us, with some great assistance from the Lawson-West team, in particular Shannon Biddiss, who kept the pace going for such a long time and could not have been more helpful.
Both of you were willing to listen and take time during a period of huge pandemic strain and stress for everyone. Your good humour, positive attitude and focus on action never let you down.
It was you, who finally got this over the finishing line, keeping everything clear and as straightforward as possible and always being absolutely on the ball. It has always felt throughout this difficult process that you have had our back - and that has been absolutely priceless. A sincere and heartfelt thank you from us both.
We decided to use Lawson-West for this sale because my parents had used the firm for their Wills and did such an excellent job handling Dad's probate. We made the right choice. There is either something special in the way the firm develops their team, or we have simply been extremely fortunate twice in a row."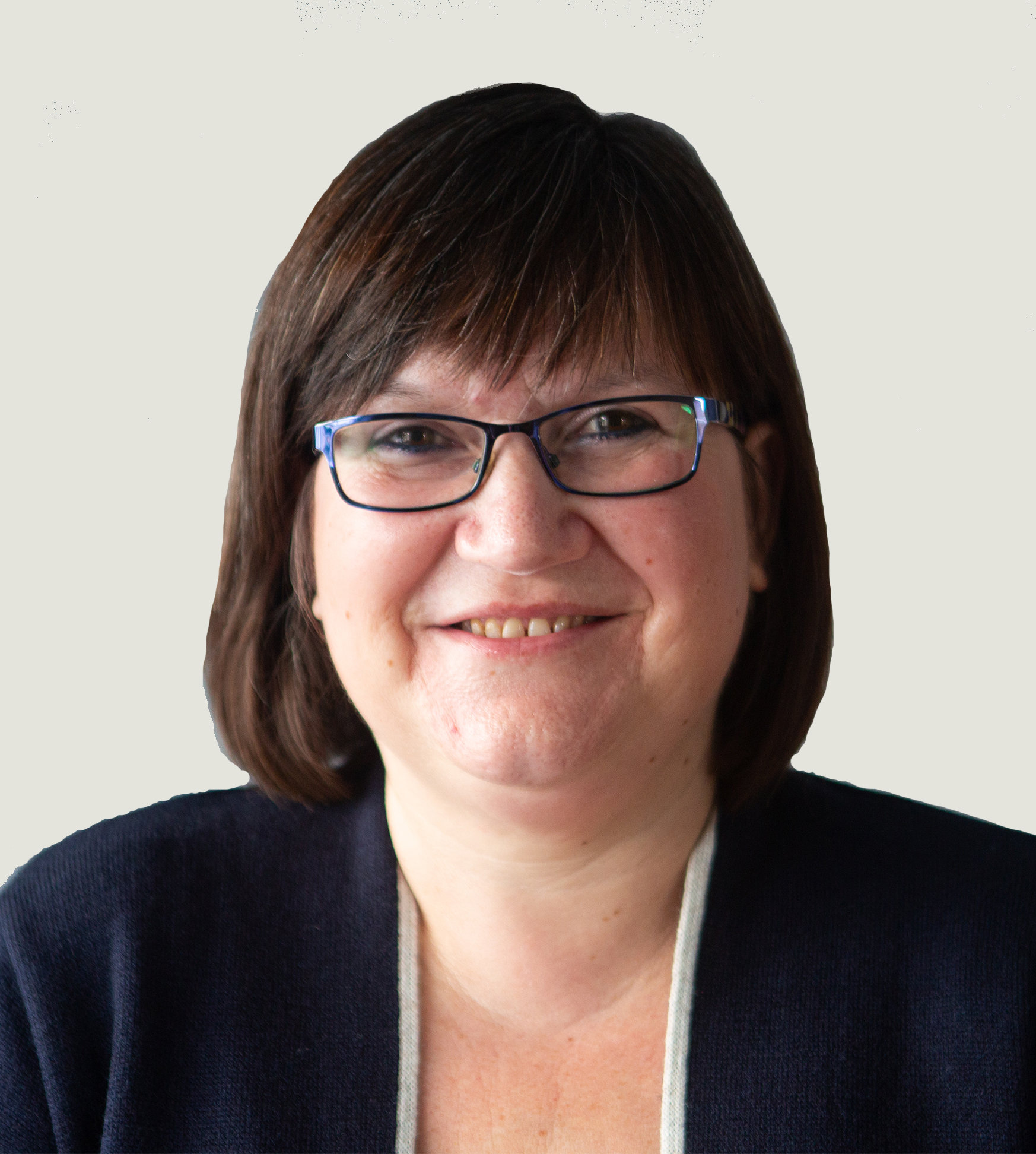 Rachael Mitchell, Conveyancing, Lawson-West Solicitors, Market Harborough
"Rachael Mitchell of Lawson and West acted on our behalf in purchasing a house. Rachael was fantastic, always helpful, professional, approacheable and kind. Rachael made the process very smooth and she inspired confidence in us. Her communication throughout was fabulous. I would highly recommend Rachael and indeed I will recommend her to everyone I know. Rachael's colleague Claire was also incredibly helpful."
Contact made was always of a high standard, excellent from start to finish.
Thank you so much for everything, I am very grateful and hugely appreciative for all your efforts, time and support. You've been absolutely fantastic and I cannot thank you enough for everything you have done. My appreciation to both Shannon and Hasmita, both of whom have helped along the way too.
Very attentive to our questions, positive responses and extremely courteous.
My wife and I wanted to thank you and your team for all your help, guidance and hard work in successfully completing our house purchase. With your excellent communication and regular information that you and Harry provided, made our purchase clear and easy to follow from start to finish.
Helpful staff, both Sharon and Gagandeep made me feel comfortable.
Very professional service provided.
Courtesy at all times, ultimately established a good, personal rapport.
Service was very good, staff friendly, very impressed overall.
Not treated like a number and always acting with our best interests in mind, based on our circumstances.
I was always given a call back or got an answer straight away. Thank you for your service Sharon, you always put my mind at rest.
Sharon gave an excellent service and was always friendly.
Louise was very easy to get in touch with.
Pleasant and helpful staff.

Louise was very knowledgeable about the work and was prompt at communication.

Excellent service, very helpful and kept me in the loop with what was happening. Thank you!

I received a prompt response to emails. Sharon also had several conversations with me by telephone before I instructed her.
Sincere thanks to Hasmita and Sejal who were always polite, professional and extremely helpful. I also wish to thank Sharon for her hard work.

Friendly staff, thanks Sharon and team.

When I asked about certain terms used in the paperwork they were explained and then very easy to understand.

Very happy with the service provided.

Everything was explained in easy to understand terms and Louise kept us informed at every stage.

Many thanks for your service.

The whole process was dealt with efficiently.

Friendly and courteous advice.

Promptness of replies by Louise.

We were kept up to date and well informed on the progress. Our case was handled professionally.

As I was ill I had a home visit which I was very pleased about, it was very satisfactory.

Thanks to Sharon and the team, very professional.

Everything was clear to understand.

Louise is very charming and amiable and that helps a great deal.

The personal touch throughout. I was kept informed every step of the way.

Regular updates on the progress were very useful. Helpful, friendly and professional staff put us at ease. Thank you for making everything easier to deal with.

The people I dealt with were always polite and friendly.

Thank you for the service. My appointment was on time and you were excellent at getting the work done.
Always excellent service. Louise Heafield-Smith was excellent with everything.