What is Residential Conveyancing?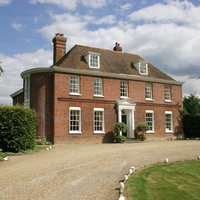 Residential conveyancing is the legal process by which home ownership is transferred from the seller to the buyer. You can do your own conveyancing, however mortgage lenders usually insist that a solicitor does the conveyancing and most sellers would refuse to sell to a buyer who is not using a solicitor for fear of the conveyancing being incomplete.
For Buyers, a conveyancing solicitor checks the seller is the owner, that you buy with no nasty surprises after completion and that the home is fit for purpose. This involves carrying out searches, checking titles, relevant enquiries and checking the mortgage offer (or finance for a cash buyer), is in place before exchange of contracts. After exchange of contracts, the solicitor drafts the transfer and raises requisitions on title, final searches and, after completion, stamp duty land tax and registration of title.

For Sellers, a conveyancing solicitor checks the buyer pays the agreed price and takes on all your responsibilities. This involves preparing contract and title, replying to enquiries, taking final instructions before exchange of contracts. After exchange of contracts, the solicitor approves the transfer.
Exchange of contracts is the most important part of residential conveyancing, as it commits both buyer and seller to the transaction and is usually the time when the moving date is agreed. So it is vital that conveyancing solicitors can work closely with others involved to ensure you get the moving date that you want.
Get an estimate for residential conveyancing
The more information you can give us about your house sale and/or purchase or remortgage, the quicker we can get back to you with an estimate for the legal work involved. Please Contact Us.