Right to Buy, Shared Ownership and New Build Homes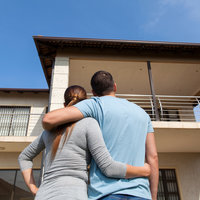 We have been handling council house purchases since the introduction of Right to Buy in 1980. The law says that if you have spent over 3 years in council housing then you have the right to buy the house or flat that you currently occupy at a considerable discount. You need not have lived in the same house and time spent living with other public sector tenants can count towards both your discount and the necessary 3 year period.
Shared Ownership: Shared ownership properties are leasehold properties which are owned by the Housing Association and leased to buyers, who pay a mortgage on the part they buy (usually 25% initially) and rent on the balance of the property, which remains in the ownership of the Housing Association. We have been handling shared ownership purchases for many years including the final purchase of the property.
New Build Homes: New build homes have several advantages; they will usually have a new bathroom, fitted kitchen, carpets and other fittings which are generally low maintenance. Many building companies offer incentives such as paying some, or all, of your deposit or payment of legal fees.
In addition to the legal, land and title searches, we will check:
Your newly-built home is protected by a good warranty provided by a reputable company. Most new homes are protected by the National House-Building Council's (NHBC) 10 Year Buildmark warranty and insurance.

That the Buildmark Cover offers proper cover to ensure there are no nasty surprises.

With our local knowledge, we will know whether your new home's builder has a good reputation.