Remortgages and Transfer of Equity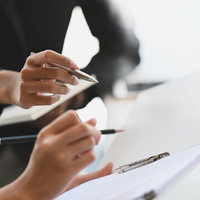 A re-mortgage is when you change lenders without moving house. Often people do this when a particular mortgage deal comes to an end, for example when a fixed rate comes to an end or when someone wishes to increase their borrowing and a better mortgage deal is available elsewhere.
Alternatively, people may change lenders as part of another transaction, for example in a divorce when one party buys out the other or if there is a transfer of ownership between family members, perhaps where a name is added to the deeds.
We are highly experienced in dealing with re-mortgages and we work closely with banks and building societies and ensure that your re-mortgage is completed as quickly and smoothly as possible and to fit in with any other aspects such as a divorce.
A transfer of equity means a change in the legal ownership of a property without necessarily the sale of the property itself. The equity refers to the value of the property after repayment of any loan.
Transfers of Equity often take place where two people decide to live together (cohabit) and live in a home already belonging to one of the couple. Within marriage, a transfer of equity would be necessary to put the new husband or wife's name on the deeds. If a relationship or marriage breaks down and two home owners separate or divorce, a transfer of equity would be necessary to transfer the home from joint names to a single name. Sometimes transfers of equity are for other reasons, such as tax planning or making a new tax beneficial Will.
We deal with many transfers of equity and we recognise that these transfers often take place at very difficult times in people's lives. We therefore work in co-operation with our family department and any other professional advisors, such as mortgage brokers, to ensure that the transaction is handled as smoothly and as straightforwardly as possible.