Children: Splitting-Up & Child Arrangements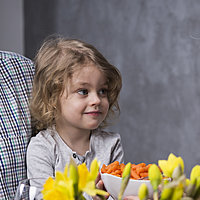 Arrangements for Children in a divorce or separation
In cases involving families, Lawson-West set at the heart of all they do the needs and wants of the children. The best option for the children must be at the centre of any decisions and this is the foundation upon which our advice is built.
Whilst being an extremely difficult time for parents, divorce and separation can also have a huge impact on the children. It can make them feel confused, lonely, angry, sad and anxious, therefore it is important that arrangements are agreed as quickly as possible to provide stability and continuity for the children.
Agreeing on child care arrangements after a divorce or separation
Fortunately, many couples reach agreements as to the future arrangements of their children by talking them through together, for those less fortunate there are other ways this can be resolved. Talking to friends, family and various support organisations can be one option as can the formal process of family mediation. If all else fails, Court intervention is possible, although this should be considered very much as a last resort.
Conflicts can arise from differing opinions and so it is important to do what is in the best interests of the children. Some parents believe that the decision should be that of the child, however, this can be inadvisable as it puts children in the almost impossible position of having to choose between their parents, when they are most likely not to wish to hurt either. Both parents ultimately want the best for their children and should look at the situation objectively.
When the court determines the arrangements for children, the judge takes into consideration a number of factors in achieving what is in the children's best interests
Do I have Parental Responsibility?


What is Parental Responsibility?
Parental responsibility is defined as all the rights, duties, powers, responsibilities and authority which by law a parent has in relation to their child. The term attempts to focus on the parent's duties towards their child rather than the parent's rights over their child.
Do all fathers have parental responsibility?
Mothers automatically have Parental Responsibility and when married both the mother and father do. If they were to divorce neither would lose parental responsibility. Unmarried fathers do not automatically have responsibility neither do step-fathers, step-mothers or grandparents.
The law has changed so that unmarried fathers who registered or re-registered their name on their child's birth certificate after 1st December 2003 will have parental responsibility for their child. If this is not the case then there are alternative ways in which an unmarried father can gain parental responsibility including marrying the mother, re-registering their name on the certificate, entering into a parental responsibility agreement with the mother or obtaining a Parental Responsibility Order from the court.
What does parental responsibility grant you?
Parental responsibility gives you as the parent the authority to determine the child's education, appoint a guardian, consent to medical treatment, access the child's medical records, represent the child in legal proceedings and consent to taking the child abroad. This list is not exhaustive, but these are the main areas it covers.
If you have any concerns or queries regarding the parental responsibility of your children, at Lawson-West we can help to advise you and provide you with the reassurance you require.

See also Family info on:
Ignoring a Child Arrangement Order
GrandParents and contact with Grandchildren?
Limiting Emotional Trauma for Children

Can I take my children on holiday? See our useful articles:
Holidays for Children and Consent
How Can Lawson-West Help You?
The firm provides caring and supportive legal advice to families with matters ranging from pre-nuptials, divorces (including ex-pat divorces in foreign jurisdictions), separation, child care, parents and grandparents rights.
How to Contact Us
If you do need to talk through your family relationship circumstances with someone who's completely independent and unbiased, please do talk to us. We're here to help and advise you and help you through the personal problems you face. You can rely on our experience, expertise and emotional support to put you on the right course of action, a path that's totally right for you.
With offices in Leicester and Market Harborough you can arrange an initial meeting and find out how we can help you reach an agreement about the child care arrangements for your children.
Call 0116 212 1000 for our Leicester Office or 01858 445 480 for our Market Harborough Office. Whichever office you call, someone will be available to assist you.