As a separated parent how do I make Childcare arrangements for the summer holidays?
12-07-2018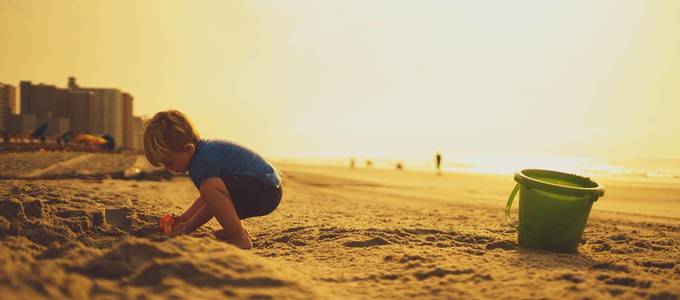 'Schools out for summer' is music to the ears for school children, less so for parents however. The prospect of having six weeks off school is really exciting but for parents, particularly separated ones, it can be a logistical nightmare. Juggling work commitments and child care arrangements can be a balancing act and when there is an ex-partner involved the level of complexity can often increase some more.
Making childcare arrangements for the holidays
In a perfect world plans will have been made months in advance but in reality, this isn't always possible. What is certain though is there must be child care provisions in place and this can require meticulous planning especially if there are several children of varied ages to provide for.
Six weeks is a long period of time and for most individuals it is neither possible nor viable to take all this time off from work, but you are not alone. It is important to be flexible and open to sharing the child care between you and your ex-partner. Make sure you take up offers from friends and other family members too. The more amicable planning is the easier these circumstances are to prepare for.
Taking the children on holiday
In situations where both parents have parental responsibility, irrespective of who the children spend the most time with, both have the right to take the children away on holiday. Where things become tricky is when one of the parents does not have parental responsibility and taking the children away is not outlined within a 'Child Arrangement Order'. If this is the case it is recommended that you speak to a solicitor to find out how to overcome this.
From a child's perspective going on two holidays; one with mum and one with dad is great and so it should be. Therefore, as a parent you must respect this and ensure you do not make the children feel guilty about going away with the other parent. This could encourage secrecy and create further problems in years to come. Going on holiday is something to look forward to and something to be encouraged. It might be daunting for both you and the children if they are staying with the other parent for a longer length of time than normal and this means you need to support the children, reassure them and help them prepare and get packed.
You will want to know the details of their holiday, so you must be prepared to provide details of yours as well. For reassurance it is recommended that each parent is given details about where the children are going on holiday, where they will be staying and the travel details. This would be the same for whoever the children are going away with because it is normal to want to know the whereabouts and safety of your children.
Consider the children when making the arrangements
Aside from going on holiday, if the children are spending more time than usual with the other parent it is natural for you want to stay in touch. You should be mindful about how regularly you contact them, but contact should not be prohibited. It may take time for the children to adjust to the temporary arrangements and everything possible should be done to support this transition. It should not be taken personally if the child wants to contact the other parent, it is natural for them to want to be in touch with the both of you.
An added complexity that requires careful consideration when finalising the child care arrangements is seeing friends. Six weeks is a long time for children to not see their friends especially when they are used to seeing each other daily. If the children are at an age where they can go and meet friends on their own, the childcare arrangements will differ from those a lot younger. Provisions still need to be made for them though. It is important to respect the wishes of your children because it is as much their summer holidays as it is yours.
What do I do if we can't agree on the childcare arrangements?
Ideally all co-parenting decisions should be agreed together harmoniously. However, this is not always the case. If it is not possible to reach an agreement by simply discussing it together, then an application to the court may be necessary. As a first step the possibility of reaching a solution through mediation should be considered and a Mediation Information and Assessment meeting must usually be attending before an application to the court can be made. The court can help establish arrangements and the amount of time that should be spent with each parent. While this won't resolve issues for this summer holiday, it could help determine childcare arrangements for half-terms and other school holidays in the future.
Court proceedings should always be the last resort, and they can be very stressful and costly. Before making an application for a Child Arrangement Order, it is advisable to speak to a solicitor.
If you would like more information and advice on your rights as a separated parent contact our Family Team who can offer guidance and support to you. You can visit any of our three offices afor an initial no-obligation appointment. Call 0116 212 1000 to contact our Leicester office, for Market Harborough call 01858 445 480 or 0116 212 1080 for Wigston. Alternatively, complete an online contact form and we will contact you directly.
View all