Divorce: Costs of Legal Advice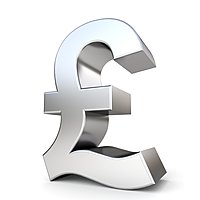 How much does a divorce cost?
The divorce process itself carries two areas of expense; the court fee and the solicitor's bill.
In a straightforward divorce, the court fee is £593.00. The solicitor's bill can either be a fixed fee (see Divorce: Fixed fee below) or, if your case is unsuitable for a fixed fee, will be calculated based on how much time that is spent on your case. As well as the divorce itself, which is simply the legal procedure for ending the marriage, there may be other issues to resolve arising from your separation.
Costs relating to children and financial matters are extremely difficult to predict. The cost will depend on how complicated things become, and how long it takes you to reach an agreement. As matters progress, and it becomes clearer how complicated or contentious the matter is, it will become easier to give you a more accurate estimate of the likely costs.
Costs will be calculated on how much time is spent on the case, whether that be:
meeting with you

considering information and options

preparing documents

writing and receiving letters and emails

telephoning or receiving calls

appearing for you in court

meeting witnesses to take statements.


How will I be billed for my legal costs?
For a fixed fee divorce we ask for the court fee and our costs at the start of the case.
For work that is not charged on a fixed fee basis, at Lawson-West we send our Family clients interim bills every month. This means you can keep better control of how much it is costing and allows you to budget your own finances better to pay these bills.
If the initial price we have estimated is likely to increase for a valid reason, we will make sure that you understand why and gather consent from you for us to continue proceedings.
Providing an initial estimate is very difficult to do because every case is different, and the work involved varies from one situation to another. At Lawson-West we are open, honest and transparent with you about the costs involved and will inform you immediately of any changes to the original estimate if any arise. We provide a full breakdown of all the work done for you with every monthly bill.
We recommend that you discuss the
costs involved with your case at the outset,
in your initial meeting with us.


Am I entitled to a fixed fee divorce?

Whether you are the person petitioning for divorce (the person making the application) or the respondent in the divorce (the person responding to the divorce application), we may be able to offer you a fixed fee package.
What is included* in a fixed fee package for the petitioner?
The initial meeting with a Solicitor to advise you on the divorce procedure and to discuss the grounds for divorce;

Drafting the divorce petition and statement in support of the divorce;

Drafting applications necessary to complete the undefended divorce process;

Corresponding with you in respect of the divorce process;

Corresponding with the Court and Respondent in respect of the divorce process.
What is included* in a fixed fee package for the respondent?
The initial meeting with a Solicitor to advise you on divorce procedure

Drafting the acknowledgement of service and returning it to the Court and Petitioner

Corresponding with you in respect of the divorce process

Corresponding with the Court and Petitioner in respect of the divorce process.
*subject to exclusions

If the case becomes any more complex than just processing the divorce, a fixed fee may not be viable.
We recommend that you discuss the option of a fixed fee divorce at the outset, in your initial meeting with us.
Remember that your legal costs are legitimate expenses, and you are entitled to include them in your list of outgoings when we deal with financial matters.


With offices in Leicester and Market Harborough you can arrange an initial appointment to find out how we can help you through a Divorce or Separation and find out what the cost of getting divorced will be.
The first phone call is likely to be the hardest to make but our Family Law Team knows and understands what you are going through. We will work with you throughout your case as much as is required, independently, sensitively, discretely and compassionately.
How to Contact Us
If you do need to talk through your personal relationship circumstances with someone who's completely independent and unbiased, please do talk to us. We're here to help and advise you and help you through the personal problems you face. You can rely on our experience, expertise and emotional support to put you on the right course of action, a path that's totally right for you.
Call 0116 212 1000 for our Leicester Office or 01858 445 480 for our Market Harborough Office. Whichever office you call, someone will be available to assist you.