Divorce: Separation Agreements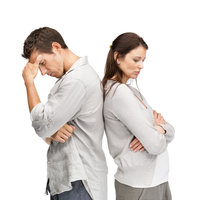 What is a Separation Agreement?
A separation agreement is a document that can be drafted and agreed by both parties setting out that both parties have decided to separate, but do not meet any of the criteria to divorce immediately, or the couple have chosen not to divorce at this time.
Why would I need a separation agreement?
The cost of a separation agreement depends on how much work is involved.

If you have already reached an agreement together, making this official is relatively simple.

On the other hand, if there are aspects of the proposed agreement that either party is unsure about there will need to be some negotiation to reach a fair deal for both.
Beware – these are not legally binding
If you are looking to obtain a 'clean-break' from each other and sort financial matters, a separation agreement, whilst they can be shown in Court as what parties intended, it is not legally binding to stop any future financial claims.
How Can Lawson-West Help You?
The firm provides caring and supportive legal advice to families with matters ranging from pre-nuptials, divorces (including ex-pat divorces in foreign jurisdictions), separation, child care, parents and grandparents rights.
How to Contact Us
If you do need to talk through your personal relationship circumstances with someone who's completely independent and unbiased, please do talk to us. We're here to help and advise you and help you through the personal problems you face. You can rely on our experience, expertise and emotional support to put you on the right course of action, a path that's totally right for you.
With offices in Leicester and Market Harborough you can arrange an initial meeting with us to find out how we can help you through your Divorce or Separation.
Call 0116 212 1000 for our Leicester Office or 01858 445 480 for our Market Harborough Office. Whichever office you call, someone will be available to assist you.
Useful links:
Downloadable resource: 20 Common Misconceptions about Family Breakdown