Coronavirus News: Health and Safety if NOT allowed to Work from Home
26-03-2020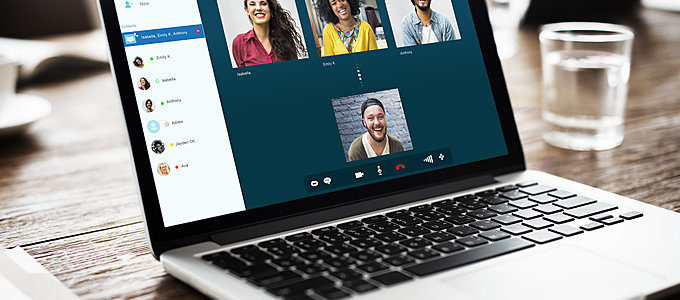 While some offices have sent employees to work from home indefinitely, others are telling them to come in regardless, leaving many facing a difficulty on whether to flaunt Government advice or risk annoying their employer.
The Government has said all employees should work at home unless this is not possible. Those considered to be especially vulnerable to coronavirus have been told to severely limit how much time they spend outside the house for the next three months. These include the over-70s, people with underlying health conditions such as diabetes or asthma and pregnant women. Even those who are not considered vulnerable will be concerned about having to commute in given the increased risks they face on public transport and in the office.
So what are your rights to work from home if your employer says no?
If you're considered to be vulnerable: Government advice is that vulnerable people should have zero social contact at least for the next three months but many are finding they are still being told to go into work. Vulnerable people may be able to claim disability discrimination if they are being forced to go into the office. It is a health and safety risk.
Pregnancy is a health condition which is already covered by the Equalities Act 2010 but conditions which amount to 'a physical or mental impairment that have a substantial and long term negative effect on a person's ability to carry out their normal daily activities' are likely to also be covered e.g. Diabetes and Stress, Anxiety and Depression.
Anyone who is considered to be particularly at risk from the coronavirus yet feels they have no choice but to come into work should submit a grievance to their employer. If you're dismissed because of it you can appeal this. If your grievance raises complaints of matters which create a danger to the health and safety of individuals in the workplace (e.g. the health or safety of any individual has been, is being or is likely to be endangered due to the employer's a refusal to work from home despite Government advice regarding COVID-19) this may amount to Whistleblowing disclosure. If you blow the whistle, you have protection from being unfairly dismissed if the dismissal was as a result of whistleblowing.
If you are not considered especially at risk: Unfortunately those without an underlying health condition have no immediate right to work from home, despite Government advice. Employers have a duty to act reasonably; however because the Government said people should work from home where possible, this is a grey area allowing employers to refuse. Therefore if the work is something that could not be done remotely or if there needs to be a certain number of workers in the office, employers are able to tell people to come in.
However, all employees have the right by law to request flexible working which they could use to ask to work from home. Employers can only turn these requests down if they have reasonable cause to do so, for example if the type of work cannot be done from home. However this would be a permanent change to someone's working arrangements and you might not necessarily be able to go back on it.
Is your employer refusing your requests to work from home?
We can provide a free initial consultation to provide you with the right advice and set you on the right course of action.
We're here to help.
Please contact one of our employment team members here. We're here to support you with employment advice at this time.

You can also complete our online enquiry form here.

At Lawson-West, we provide a national employment service.
View all