Making a valid Will
16-04-2018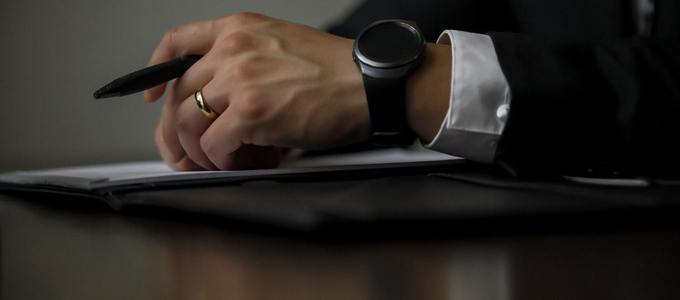 Can I make my own Will?
A Will is a legally binding document that outlines what you want to happen to your estate when you pass away, who should benefit and how.
There are several options when it comes to writing your Will, but the most important element is that it is valid. You can write your own Will, but it is not advisable. It may seem cost effective in the short term, but can lead to expensive complications in the long term.
At Lawson-West our Wills and Probate department are dedicated to ensuring your wishes are adhered to when you pass away. Nothing is too much hassle for us; if you require a home visit we will visit you at home at your own convenience, be it during or outside office hours, and to make the process more straight forward, we can also act as witnesses to your Will.
Making your Will legally valid
As a Will is a legal document, there are certain criteria that you must meet to validate your will. These include, but are not limited to:-
it must be signed and witnessed by two independent witnesses;
you must be over 18 years unless on military service;
you must have 'mental capacity'; and
you must have full knowledge of, and approve, the Will's contents.
All these criteria, and a few more, must be met to make your Will valid and if they are not, major complications when can arise. At Lawson-West, we will ensure that your Will is fully valid, and will be effective once you pass away.
Witnessing a Will
Once the Will has been drawn up, it is not valid until it has been signed in the presence of two independent witnesses. The witnesses are required to confirm the signing is completed by you and without any pressure from anyone else. The witnesses are not required to read the Will, and any clauses in the Will can be covered over with a sheet of paper if required. There are several rules regarding this process, which, if not followed correctly, will make your Will invalid. Lawson-West are specialists in Wills, and will follow the correct procedure to ensure the signing of your Will is correct and legal.
Lawson-West witnessing your Will
If you are looking to draw up your Will, you can be assured that when choosing Lawson-West you will receive excellent service to suit your needs. Wills are very personal and private; We respect this and will do our utmost to make the process hassle free. Using Lawson-West your witnesses to help legally validate your will can help speed up the process and ensure everything is in place correctly.
Speak to a member of the Wills and Probate team on 0116 212 1000 and arrange an appointment at any of our offices locations; Market Harborough, Wigston or Leicester.
View all