Phoebe Skarlatos
Probate, Wills and Lasting Powers of Attorney
Qualified: 2019.
Joined Lawson West: 2016.
Phoebe joined the firm as a Paralegal and qualified as a solicitor in March 2019 in the Probate and Wills team.
Phoebe has experience in many types of estates from small and simple to complex, taxable estates. Phoebe also prepares Wills and Lasting Powers of Attorney and has a particular interest in assisting families in making applications to the Court of Protection.
In October 2020, Phoebe was promoted to Associate Solicitor at Lawson-West.
In November 2021, Phoebe completed her Masters in Healthcare Ethics and Law LLM, which means she is highly qualified in law ethics and the application of law particularly concerning care of the disabled and elderly people with care needs and those suffering from dementia and progressive illness.
Phoebe consistently receives glowing feedback from her clients who comment on her professionalism, patience, understanding and competency.
In her free time, Phoebe enjoys travelling, crafts and animals.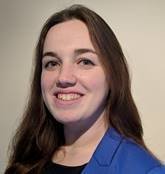 She comments: "My aim is to provide a high level of service which allows my clients to contact me whenever they need to. I understand that Wills and Probate have historically been over-complicated and difficult to understand, therefore I am always on the end of the telephone to explain any questions my clients may have, to make their experience as smooth as possible."


Client testimonials:
"I felt unhurried and like I mattered."
"When my brother sadly passed away earlier this year, I was faced with a mountain of forms and no idea what to do. After several unsuccessful attempts at completing probate forms, I turned to Phoebe who kindly spared me some of her free time to help me through the process. As well as saving me thousands of pounds in fees, Phoebe helped take a huge weight from my shoulders. She was very patient, extremely kind, and communicated the complex legal situation with a vast amount of understanding and care. Following months of difficulty, Phoebe's assistance brought an immediate resolution that was so vital to me and my family. I am extremely grateful to her for all of her help."
"I met Phoebe through her work at Lawson West solicitors, when she was recommended by a colleague as a specialist in Court of Protection and Attorneys. I've always found her to be professional in her approach and very personable in the way she deals with people. I referred a particularly challenging client to her and she dealt with the information and the difficult situation with expertise and humanity.
My own knowledge of the law is limited so to have a specialist such as Phoebe to ask for advice is incredibly useful. I would highly recommend her."
Articles by Phoebe:

What is an LPA - Lasting Power of Attorney - Mar 2021
Radical overhaul of Inheritance Tax proposed - Feb 2020
"Carers Starve Man to Death" to Benefit from his Will - Jan 2020
Delays at The Probate Registry - Dec 2019