Don't Dismiss Me – I'm pregnant!
05-06-2019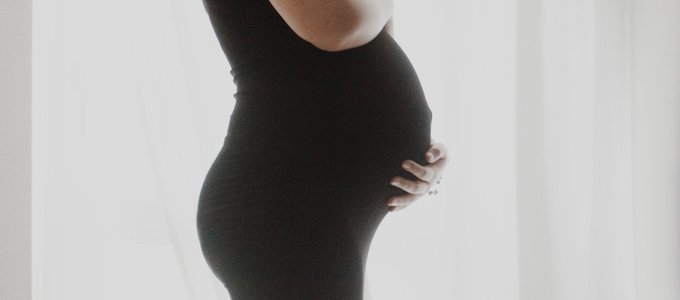 Most employers understand that pregnant women have protected employee rights should an employer try to dismiss them whilst pregnant… so why do pregnancy discrimination cases still happen?
Employment expert and Associate Director at Leicestershire law firm Lawson-West, Vaishali Thakerar, sets out the main issues for employers and employees.
Employment expert and Associate Director at Leicestershire law firm Lawson-West, Vaishali Thakerar, sets out the main issues for employers and employees.
Maternity matters
For some employers maternity is an untimely and expensive annoyance that disrupts work attendance and lowers team productivity and output. For most however, time off due to pregnancy is a reasonable expectation when employing female members of staff and those companies have a strategy in place to employ maternity cover replacements and make necessary adjustments.
The law
If a woman is treated unfavourably on the grounds of her pregnancy, because she wants to take or has taken maternity leave, matters connected to pregnancy related sickness and any statutory obligations such as attendance at antenatal appointments then this will amount to pregnancy discrimination in accordance with The Equality Act 2010.
The Employment Rights Act 1996, at Section 99 together with the Maternity and Parental Leave Regulations 1999, in particular Regulation 19 provides protection for employees from suffering a detriment or a dismissal on the grounds of the pregnancy or maternity leave. This protection applies to employees, workers and contractors from day one of their employment.
Redundancy
A pregnant woman worries about informing her employer of her plans to start a family for fear of redundancy because announcing a pregnancy can bring with it job vulnerability. Mothers-to-be therefore wait until they are a few months pregnant before advising their employer of their pregnancy. This compounds the issues for employers as there is often too little time to plan for suitable maternity cover. There is no legal requirement to tell your employer about your pregnancy before 15 weeks prior to the baby being due. Once an employer is aware of an employee's pregnancy they should carry out a risk assessment as quickly as possible to identify any health risks.
During pregnancy and on maternity leave
Any employer making a pregnant member of staff redundant during her pregnancy is vulnerable to facing a discrimination and both an automatic unfair dismissal claim or ordinary unfair dismissal claim dependent upon the Claimant's length of service if the reason for the selection for redundancy is connected to the employee's pregnancy or maternity leave. If redundancies are being made whilst an employee is on maternity leave then they have the right to be offered any suitable alternative position in preference to other employees who are also candidates for redundancy.
After pregnancy – return to work
Employers are mistaken if they believe waiting until the mum returns to work, they would be clear of facing any unfair dismissal claims. Wrong. The usual law still applies with regards to dismissal complaints, meaning that this option may also cause the employer serious difficulties and enormous expense. An employee returning from their maternity leave is entitled to return to the same job or a suitable/similar role if they cannot have their job back dependent upon the time frame in which they return. The employee also has the right to make a flexible working request which unless the employer can establish a sound business reason for the rejection, a claim providing a recommendation for change or up to 8 weeks pay for this element alone can be made.
Therefore if an employee is able to establish that their dismissal was related to them returning from maternity leave or e.g. their flexible working request then the employer will be open to discrimination and dismissal claims being brought against them. The law is clear and supportive of pregnant women with very specific protections in place.
Are pregnancy and maternity discriminations claims on the increase?
"I have handled an increasing number of claims recently for pregnant mothers who are unjustly made redundant from their jobs. I remain shocked that in a modern day, where employers should be aware of their legal requirements, that I am faced with so many claims. Tackling these issues and supporting these women is what I hope will make a difference"Says Vaishali
"According to the Equality and Human Rights Commission's 2015 research of over 3,000 employers and mothers, around one in nine mothers (11%) reported they were either dismissed, made compulsorily redundant or treated poorly. 10% of mothers said their employer discouraged them from attending antenatal appointments. However, in contrast, the majority of employers (69%) felt they had a high level of awareness about the rights of pregnant employees. So there is clearly a lot more understanding needed for employers in applying the law for fair treatment of pregnant women."
Recent changes to law
In January to April 2019, and as part of its commitment in their response to The Taylor Review, the Government opened a consultation for extending the redundancy protection for women and new parents. The objectives would be greater consistencyof redundancy protection for individuals to understand and exercise their rights - and potentially the extension of redundancy protectionoffered by the Maternity and Paternal Leave etc. Regulations (MAPLE) 1999 beyond the maternity leave period to pregnant women and those returning from maternity leave for a specified period of time.
"We await the outcome of the consultation with interest.
________________________________________________________________________________
At Lawson-West, we have over 40 years' experience dealing with employment law issues.
If you would like help or advice now, or at any stage in the future, please feel free to contact Vaishali Thakerar.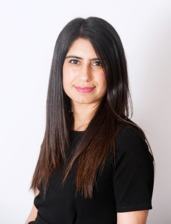 Vaishali Thakerar
Lawson-West, 4 Dominus Way, Leicester, LE19 1RP
Direct Line: 0116 2121059
Email: vthakerar@lawson-west.co.uk
Sources:
Department for Business, Energy & Industrial Strategy, Pregnancy and Maternity Discrimination – consultation document(2019)
https://assets.publishing.service.gov.uk/government/uploads/system/uploads/attachment_data/file/773179/extending-redundancy-protection-for-pregnant-women.pdf
https://assets.publishing.service.gov.uk/government/uploads/system/uploads/attachment_data/file/786578/pregnancy-maternity-discrimination-consultation-stage-impact-assessment.pdf
Good Work - The Taylor Review of Modern Working Practices(2017)
https://assets.publishing.service.gov.uk/government/uploads/system/uploads/attachment_data/file/627671/good-work-taylor-review-modern-working-practices-rg.pdf
View all