Coronavirus News: Furlough for Employees
25-03-2020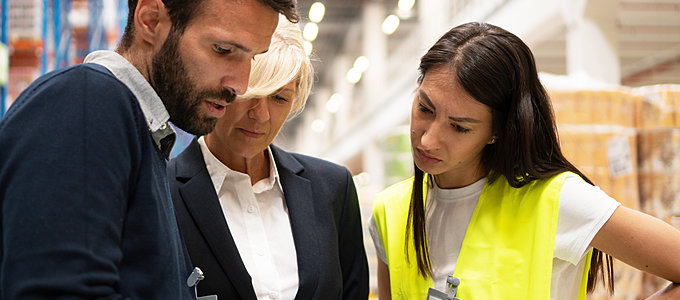 On the 21st March 2020 the UK Government announced a series of measures to help employees in the coming months during the current Covid-19 crisis with their financial losses because of either their inability to work or attend work due to compulsory closure or unsuitability for their roles to take place remotely. This is be referred to as Furlough Leave.
What is Furlough Leave?
Furlough is not overly common in the UK, but in essence means paid leave where you do not have to comply with your contractual obligations to obtain your salary. Employees can do volunteering or training providing it doesn't generate any money for the employer.
Who is covered by Furlough Leave?
The scheme is currently designed to apply to employees and workers, including zero-hour workers. Presently, there is no provision for those self-employed however an amendment to the Coronavirus Bill 2019-2021 has been proposed which could then give the same or similar provisions to those who are self-employed.
Employees taken on after 1st March 2020 are excluded from the scheme.
What steps must your employer take when placing an employee on furlough leave?
Employers will need to:
Decide which employees to designate as furloughed employees. This would be typically done by considering the specific roles and duties the employer or worker undertakes alongside the ability to continue this role/duty during the Lockdown or isolation caused by the Covid-19 crisis. The decision to choose an employee or worker is not based upon their specific performance or abilities like redundancy, but the business needs and actual ability of the employee or worker to perform their contract. In simple terms, if the role simply cannot operate under the employer's new arrangement, which might be working from home that employee could be a candidate selected for Furlough Leave.
Notify those employees of the intended change. This would usually be undertaken through some form of consultation.
Consider whether it needs to consult with employee representatives or trade unions if 20 or more employees would be intended to go onto furlough leave.
Most employment contracts will not permit an employer to reduce an employee's pay, provide them with no work, and change their employment status, without agreement. This means that it is important to communicate sufficiently to make sure you are fully aware of the implications and consent to the changes. It may be possible to consider suitable alternatives to avoid furlough leave, this is a matter to be considered during the period of consultation. NB: alternatives must be suitable and possible.
Confirm the employees' new status in writing. Ideally, the employer should advise how long it expects furlough leave to continue, however, this may be difficult in the current climate. Employers may wish to put employees on furlough leave for an initial period, subject to review.
Submit information to HMRC about the employees that have been furloughed and their earnings through the new online portal.
Ensure that the employees do not carry out any further work while they are furloughed.
Which employers can consider Furlough Leave?
Any employer, whether they are a sole trader, limited company, partnership or limited liability partnership can consider this course of action to support their business needs. The only criteria to claim Furlough Leave is that employees must be sent home without work, where they cannot carryout any work until the Furlough Leave has been lifted.
Can your employer insist on putting you on Furlough Leave?
If the employer has a clause in their contract which permits the employer to either introduce lay-off, or short-time working, then the answer is Yes. No consent is required.
If the employer has no lay-off clause in their contract, then consent will be needed. However, the very likelihood to refusal would be being placed on unpaid leave or risk of being made redundant.
What about employees who have already been given notice of redundancy or placed on unpaid leave before Furlough Leave was announced?
The government has advised that, once up and running, the scheme will be backdated to 1 March 2020. It could consequently be possible, for an employer to propose its employees who have been given notice of redundancy or placed on unpaid leave, that they be put onto furlough leave instead. It has not been defined if those who have already been made redundant could be re-engaged and then placed on Furlough Leave.
Can an employer move employees who are already on reduced hours onto furlough leave?
A lot of employers have already had to take drastic action to retain their businesses and employees meaning many have already been placed temporarily onto reduced hours and pay due to the downturn in work as a result of the pandemic. This element has not been given much detail or guidance but seemly as the purpose of the Furlough is to allow employers to retain their employees it would seem likely that this will be considered in more details as more guidance is published.
The difficulty for employers, however, is that the scheme may financially disincentivise them from keeping their business open. Keeping a business running with staff on reduced hours allows an employer to keep a revenue stream and retain customer loyalty. However, this is likely to be more expensive for the employer than putting all staff on furlough leave and have HMRC pay 80% of their wages.
Can employees who elected to take unpaid leave to be able to look after their children home from school or nursery be put on furlough leave instead?
This depends upon whether HMRC imposes specific conditions on the circumstances in which employers can claim the reimbursement of wages paid permitted during the employee's furlough leave. If it is determined there is a requirement that the reimbursement will only be made where the furlough leave was agreed as an alternative to redundancy (which appears to be the intention) then this type of situation may not qualify unless they were genuinely at risk of redundancy.
If further detail does clarify that there are no specific qualifying requirements for furlough leave, employees on unpaid leave could be put on to furlough leave if they agree to a temporary contractual variation in pay.
How much of wages will be paid? And does it include pension and employer's NICs?
The government has not declared enough information at this stage to guide on this aside from an employer can seek to recover up to 80% of the employees' wages from the scheme to allow payment of the same to be passed to the employee. At this stage there is no requirement on the employer to 'top up' the remaining 20%. This could be considered as a breach of contract for failure to pay wages of which recourse could be to present a claim to the Employment Tribunal. However, faced with the very real possibility of unpaid leave or redundancy, it is unlikely the Employment Tribunals would consider such claims in much detail
It is unclear whether tax and NIC will need to be paid on the £2,500 or whether HMRC will treat the reimbursement as already taxed. However, some allocation will need to be made by HMRC in relation to employees' NICs if the situation continues long-term, as NICs affect entitlement to benefits and state pension.
How is the 80% calculated for those with irregular earnings?
The 80% is based on the higher of (i) the earnings in the same pay period in the previous year; or (ii) the average earnings in the previous 12 months (or less, if they've worked for less).
Some employers may take the view that those casual or zero hours workers and employees who are not guaranteed work from the employer do not need to be put on furlough leave at all because the employer can instead simply refrain from offering them work. However, this approach is not in the spirit of the scheme which intends to ensure that employees and workers retain a basic income during the crisis stages of the pandemic.
How is salary calculated for employees returning from or just about to go on maternity or other types of family leave?
Again, it is not yet clear how HMRC will determine an employee's wages for the purposes of claiming the reimbursement. It is also not clear how furlough leave will interact with other forms of leave. However, there does not appear to be any indication that being on furlough leave will reduce or change any other employment rights. We expect that an employee who is due to go on family leave will retain their right to do so and be paid accordingly, although eligibility for and amount of statutory pay for that family leave may be based upon their temporarily reduced rate of pay depending on the timing.
Can an employee request their employer puts them onto Furlough Leave?
Yes, an employee can request where the employer does not have to agree. It is decision for the employer and its business needs.
What if you think your employer has selected you for Furlough Leave unfairly?
If you believe that your employer has selected you for reasons connected to a protected characteristic as contained in the Equality Act 2010, for example because you are disabled where suitable alternatives could be considered and implemented avoiding the possible 20% loss, you may be able to purse a claim for discrimination. It is unlawful and discriminatory to treat an individual less favourably or unfavourably because of a protected characteristic. This could also be if matters in consequence of a disability are used in circumstances to cause the employee a detriment.
What if you think your employer is refusing to place you on Furlough Leave and you believe your health and safety would be or could be compromised?
Depending on the circumstances and the imminent danger could give rise, if you suffer a detriment after raising the issues for a claim for whistle blowing. The general whistle blowing principals would apply in these circumstances.


Please contact one of our employment team members here. We're here to support you with employment advice at this time.

We're here to help.
You can also complete our online enquiry form here.

At Lawson-West, we provide a national UK employment service.
View all