Case Study - Employment: Gideon's Story about stressful working in London and being dismissed
20-04-2020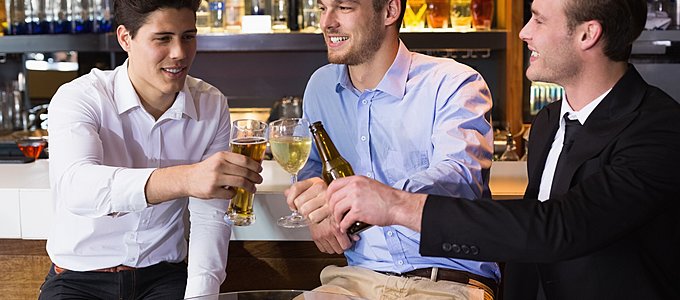 "Gideon Overcomes Hedge Fund Stress and being Unfairly Dismissed"
Situation:
Hedge Fund Manager, working in The City for a large global Hedge Fund management firm in London, he faces unfair dismissal and stress in the workplace
Type of law:
Employment - Unfair Dismissal
Lawyer:
Ashley Hunt, Director at Lawson-West Solicitors
About Gideon
Gideon is 28 years old and lives in Uppingham with his young family. He commutes to his job on the mainline train into St Pancras station. He's worked in The City throughout his early career in finance. He goes on to work for a well-known global hedge fund management company and has responsibility for the management of several funds.
Stress at work
Recently Gideon's team had been downsized, resulting in more work and more pressure being placed upon him. He now takes on the day-to-day activities of not only his own portfolios, but also those of the people who have left. The downsizing wasn't discussed with anyone in the team, and to increase the workload on him even further, the management firm recently acquired new clients through the takeover of a smaller US-based fund management company, some of whom have very diverse portfolios and demanding needs. The increased pressure and demand was all getting a bit too much for Gideon to cope with as one of the difficulties was his newly-acquired US clients only operate after 2pm UK time which meant a lot of his communication had to be done late afternoon and into the evenings, to coincide with US-time zones.
Gideon was working all hours, getting up at 5.30am to get the 6.30am commuter train into London, working through his lunch and working late into the evenings. He never saw his family anymore and at weekends he was too tired to do anything but sleep. His health was suffering, his sleep was disturbed, and he felt anxious, acting out of character, being short-tempered as he was always thinking about meeting core deadlines and performance ratios. His work life balance had dissolved.
Stress builds for Gideon
The firm had put so much pressure on him to ensure high fund performances across the portfolio that he was very stressed and scared of appearing weak at work if he mentioned this to his employers. Gideon knew that people had been axed from his team, so to make fuss could point the finger at him being next for redundancy! He kept quiet for several months, but in the end, he cracked under the burden of work and demands placed on him.
His 'burn-out' meant that he virtually collapsed mentally and couldn't cope with even minor tasks. His speech was affected, he could not eat, sleep or socialize at all. He had lost all his confidence in himself. The anxiety and stress of work had taken so much out of him that he was a shadow of his former self and the colleagues around him were quick to ignore his plight. The signs were obvious, he was not acting himself at all, but no one took any notice.
After finally acknowledging to himself that he was not himself and arranging to see his GP, he was signed off for 3 weeks for Stress at Work. Upon telling his work he had been certified unfit for 3 weeks his HR Manager rang him to discuss his condition. They took very little notice of the reasons behind his illness, and instead turned the situation on him, saying that it was his own illness which had contributed to him performing badly at work, and not their incompetence of managing workflows or people effectively. They blamed being disorganized and that 'he had taken his eye off the ball' they were not sympathetic to his situation whatsoever despite him making it abundantly clear what the causes of his stress, anxiety and depression were and how he could not continue working at the same pace.
His employment is terminated
During his 3 weeks off, his employer placed Rupert, a colleague into his role (a career-hungry fund manager) and made it clear that he had been doing an amazing job in Gideon's absence, and that his job would soon be advertised on the internal noticeboard if he wasn't coming back to the office at the end of his 3 week period of convalescence. The threat of losing his job angered Gideon and the whole situation seemed very unfair to him. In his mind, his situation and associated stress problems were all the employer's making and that they simply weren't holding themselves accountable. All the employer was interested was getting the job done. They had no time to spare a thought about the impact of their drive was having on Gideon. They did not consider they had any duty to look after Gideon. In fact, they were angry at Gideon for not being at work.
Gideon did not return to work where his employer wrote to him to advise that his role was no longer available, serving him with his statutory notice period as his employment had been terminated.
How his lawyer helped him
Gideon's wife had heard about Lawson-West's employment law team from a friend and recommended he contact us.
We immediately went into action, listening to Gideon about his employer's inability to manage his stress in the workplace and that they were in fact contributory to it and then unilaterally dismissing him. It was clear to our team that Gideon had not been treated fairly. His employer had failed to follow any of the guidelines of the ACAS Code, or the fairness defined in Employment Law when unfairly dismissing him. Gideon's employer also had not considered the possibility that Gideon may suffer from a Disability and that the dismissal could have been an act of discrimination.
Lawson-West supported Gideon under a No Win No Fee Agreement to fight his case. The case threatened to go all the way to the Employment Tribunal, but, because of the strength of evidence against the employer, and Gideon's ability to demonstrate that there had been no justifiable reason for his dismissal and that any performance related difficulties the employer tried to suggest could be refuted as this was only because of their failures of care towards him, they managed to reach an agreement.
His life now
Gideon now works for a niche fund management company in Aldgate and enjoys working alongside his new colleagues who all embrace relaxing with a glass of wine or two on a Friday evening in their favourite City wine bar – a far cry from the Friday nights of working intense hours he had experienced before.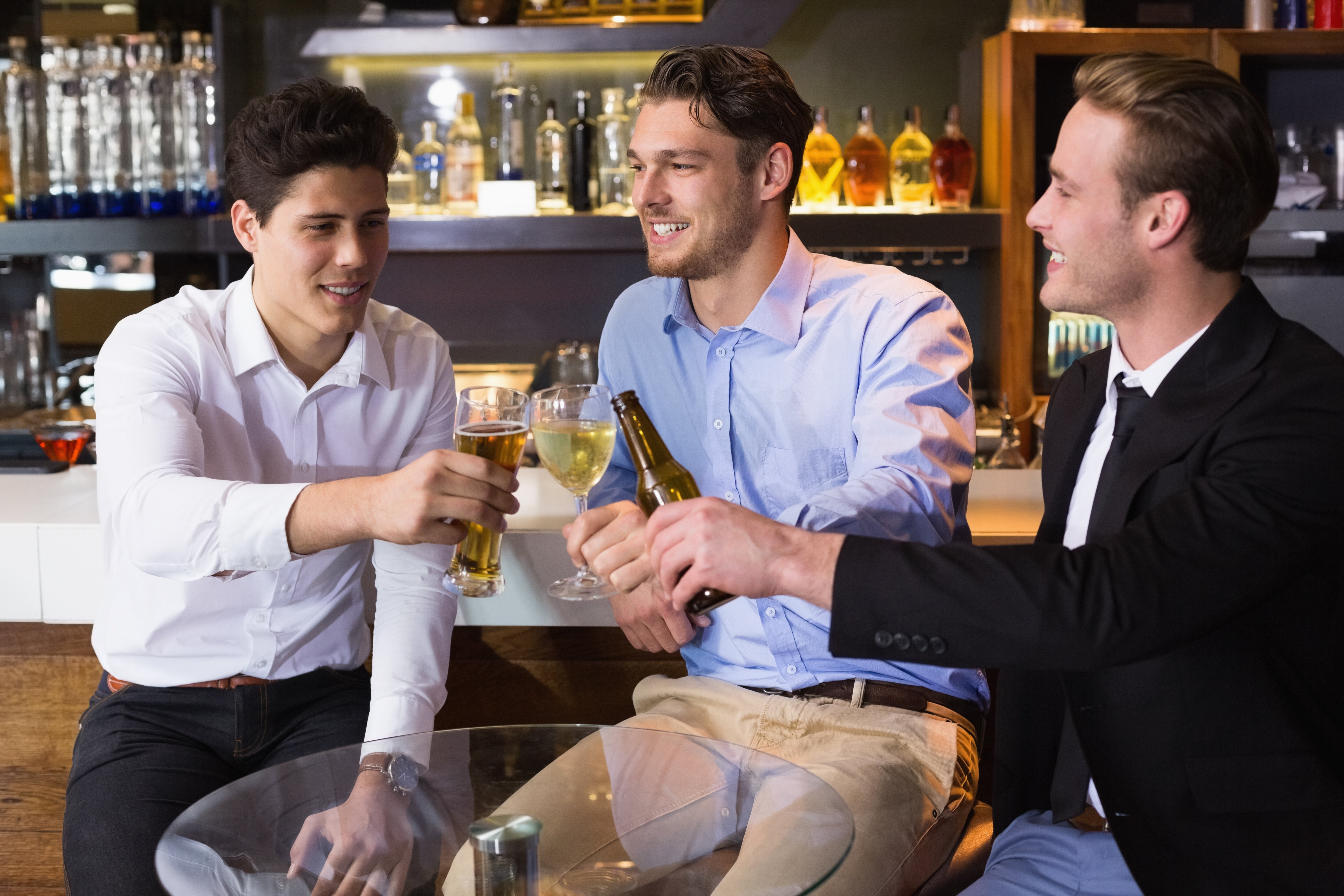 According to the UK's Health & Safety Executive, stress was the cause of 12.8million lost work days in 2019.
If you are facing difficulties at work and need supportive advice, please contact me, Ashley Hunt, Employment Law Director at Lawson-West Solicitors, I'm here to help.
Ashley Hunt
ahunt@lawson-west.co.uk
Tel: 01858 445483
Useful links to related pages:
UsefuThis case study is provided as example only and is based on the types of employment law case managed by Lawson-West. All names and situation details have been changed to protect the individuals and the employers. Please note that this is a basic overview only and should not be construed or relied upon as advice. Lawson-West Solicitors Limited accepts no duty of care to any third party in connection with this case study. You are encouraged to seek legal advice for your own set of circumstances and actions may differ from those illustrated.
View all