Coronavirus News: Employers Be Wary of Discrimination
30-03-2020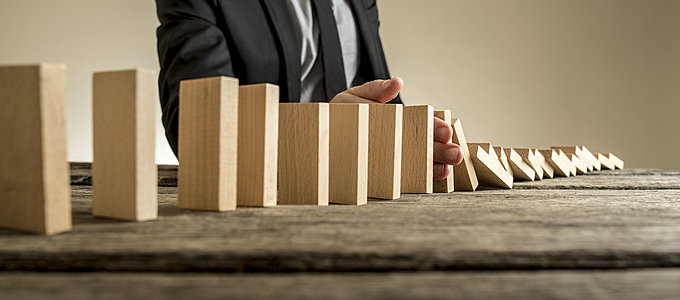 Following press reports of Chinese people facing abuse over Coronavirus, employers need to monitor closely any allegations or emerging patterns of harassment, based on someone's nationality.
There may also be age discrimination issues relating to people perceived as being older in light of the over 70s being identified as a high risk category, and also disability discrimination issues for those with underlying health conditions (including making reasonable adjustments to help those with a disability to change working practices).
When carrying out health checks ensure all checks are carried out uniformly amongst all staff - and all visitors. Targeting certain groups could potentially lead to allegations of discrimination (for example age discrimination claims if you select older staff for the checks). Employers should also remind staff that they will not tolerate victimisation/harassment etc. of people who have been isolated/may have symptoms.
Direct and indirect discrimination
Regardless of the situation, employers still have to remain aware of potential direct and indirect discrimination. Employers must take reasonable steps to prevent harassment and deal with inappropriate behaviour and prejudice being shown towards those employees of Chinese or Italian origins due to the completely misplaced blame for the Coronavirus outbreak.
Also, potential discrimination risk could arise from refusal of requests for flexible, home or part time working due to school closures where women could be disproportionately affected leading to sex discrimination claims.
There is also a risk of disability discrimination claims if, for example, a delayed decision to permit staff to work at home unreasonably affects a certain group e.g. those with anxiety, asthma or who have a compromised immunity. The World Health Organisation (WHO) has advised that those who have an underlying condition including heart disease, respiratory conditions and diabetes, have a higher risk of developing a severe illness from the virus. Therefore, employers should carefully consider these employees in the light of the obligation to make reasonable adjustments to the employee's working arrangements and provide a safe working arrangement.
Where there are genuine concerns for any reason including age, disability, vulnerability and anxiety the employer must try to resolve these concerns by e.g. offering flexible working.
We're here to help.
Please contact one of our employment team members. We're here to support you with employment advice at this time.

You can also complete our online enquiry form.

At Lawson-West, we provide a national employment service.
View all