New Year, New Will?
07-01-2019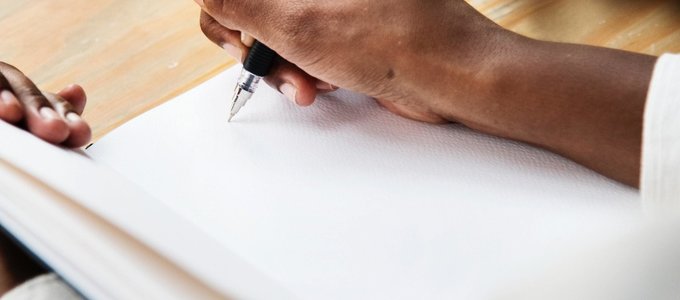 A survey done around this time last year showed that around 66% of adults do not have a Will, and another undertaken by Macmillan showed that around 42% of over 55 year olds don't have Wills. The new year is full of resolutions and is a great time to get finances in order, home improvements sorted and the important jobs you keep putting off, done. If you haven't got around to writing your Will make it your job for the new year!
Whatever the reason, it cannot be disputed that dying "intestate" (without a Will), is extremely risky. Your estate is left to the people designated by law, which is not always the people you would suspect or personally choose. At Lawson-West Solicitors we come across an array of circumstances in relation to Wills and below are a selection of case studies (names have been changed) we have experienced, where intestacy would seem to be a completely illogical solution.
How does having a will protect my disabled child?
Mr and Mrs Smith have 3 children, Amy, 43, Bea, 41, and Charles, 39. Amy and Bea are married and are independently wealthy. Charles suffers from severe autism and is unable to live independently. He has always lived and been cared for by Mr & Mrs Smith. If Mr and Mrs Smith die without a Will Amy, Bea and Charles each inherit 1/3 of the estate however Charles would loses his means tested benefits and is not guaranteed a home. With a Will, Mr & Mrs Smith could provide Charles with the right to live in the house for life and make provisions that would mean he would not lose his entitlement to benefits.
What does it mean for my unmarried partner if I don't have a write a will?
Mr Grey & Miss Doe have lived together for 15 years. Mr Grey bought the property before he met Miss Doe, and it is in his name. Miss Doe has always paid towards the mortgage. Mr Grey dies without a Will. Miss Doe does not inherit, nor has any right to remain in the property. With a Will, Mr Grey could have left the house to Miss Doe.
What happens to my will if my parents are divorced?
Mr Brown's parents divorced when he was 10, after a long disagreement about finances. Mr Brown lived with his father and became estranged from his mother. Mr Brown and his father die in a car accident a few years later. As Mr Brown is younger than his father, he inherits his father's money, and then it passes to Mr Brown's mother. With a Will, Mr Brown (and his father) could have protected against this.
I want to leave my estate to my chosen Charity.
Mrs Jones dies, a widow, at the age of 86. Since she was 18, she has donated on a monthly basis to Cancer Research UK. Mrs Jones has no children. She wanted her entire estate to pass to Cancer Research on her death, but never got round to making a Will. As Mrs Jones has no family, her wealth passes to the Crown.
Writing your will with Lawson-West Solicitors
If having read these real-life examples and been able to identify with any of the scenarios, it is time to stop putting off writing your will. If you are unsure about where to begin or what it needs to include, call Lawson-West Solicitor's Wills and Probate Team and arrange to meet one of our specialist lawyers on 0116 212 1000 or by contacting us here for free, "no strings attached" advice.
This document is for informational purposes only and does not constitute legal advice. It is recommended that specific professional advice is sought before acting on any of the information given.
View all