Are Lasting Powers of Attorney a gateway to abuse?
18-04-2019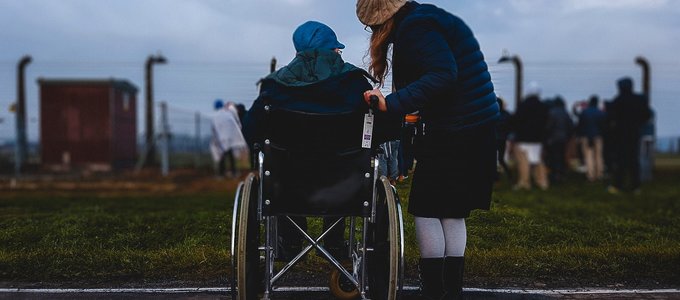 A recent article in "the Times" stated that five prosecutions a week are being brought due to alleged abuse through a Lasting Power of Attorney. They also quoted a figure of over 2,000 cases a year being investigated. But although this sounds high, it is suspected that 1 in 6 Lasting Powers of Attorney will be abused.
Alan Eccles, the Public Guardian, has said that the majority of allegations relate to financial abuse or neglect. He also noted that in about 50% of all cases, no wrongdoing is found.
What is a Lasting Power of Attorney?
Known in the business as "LPAs", these are documents that you create whilst you are alive in anticipation that you may become too ill to manage by yourself. LPAs appoint a person, or people, known as your "attorneys" to act on your behalf in either your finances, your welfare, or both. They can make decisions for you whilst you are alive and can make any decision that you would usually be able to make. When you die, your LPA expires, and your Will takes its place. You can find out more about LPAs and Wills here.
What constitutes abuse of an LPA?
An LPA must be used at all times to benefit the donor (the person who made the LPA). Attorneys must act in their best interests at all times. "Abuse" of an LPA can be wide-ranging. Below could be some typical examples:-
Non-payment of care home fees, risking the donor's eviction
Unnecessarily risky investment of the donor's finances
Excessive gifts from the donor
Transferring the donor's property to other people, including the attorney
Inaccurate management of finances
Not allowing the donor to provide their opinion on the matter where they are able / assuming that the donor cannot make the decision for themselves
Benefitting the attorney at the expense of the donor
Attorneys are recommended to act in accordance with the Code of Practice, which can be accessed here. If they deviate from guidance in the Code of Practice, they must have a very good reason for doing so. They would be advised to record this reason.
How do I report abuse of an LPA?
There are a number of things that you can do to report abuse. Abuse is a criminal offence, and so you may wish to contact the police. You can also report abuse or suspected abuse to the Office of the Public Guardian, who can investigate the matter. They can be contacted on 0115 934 2777, or emailed at opg.safeguardingunit@publicguardian.gov.uk.
You can also report suspected abuse to the Duty Social Worker.
What should I do if I am concerned that someone I know is being forced to make an LPA?
Report your suspicions to the Office of the Public Guardian on the details above, and they will be able to further investigate if an application is made. If you are aware that the person has instructed a solicitor, it is worth contacting that solicitor and warning them as to your concerns.
If you have any questions about Lasting Powers of Attorney, or anything else relating to wills, trusts or probate, please call our offices on 0116 212 1000 to speak to one of our specialist team. We have offices in Leicester, Wigston and Market Harborough, and also offer home visits.
This document is for informational purposes only and does not constitute legal advice. It is recommended that specific professional advice is sought before acting on any of the information given.
View all