Warning of severe delays in housing market completions
29-10-2020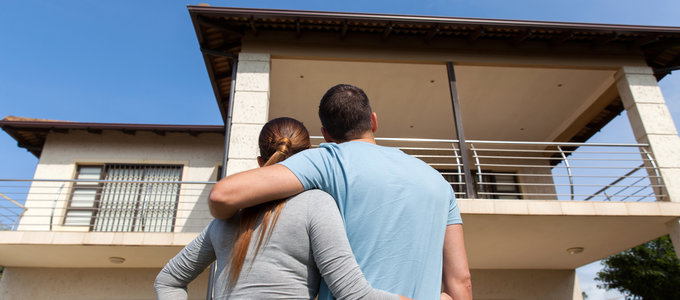 The housing market has been in the news a good deal this week. The new worry on sellers and purchasers' minds is the fear of "severe delays" and the "large backlog" of home sales.
In the news today reports of 418,000 home sales across the UK - worth a total of £112bn - are still in the process of moving forward, but yet to complete.


With 140,000 more people than last year waiting to complete their purchase for their dream property, many people are starting to fear that they may miss out on the stamp duty holiday altogether, housing experts say.
The time it takes to move home, from an initial offer being made to completion can take anywhere from six weeks to six months, depending on the complexity, the speed of the mortgage offer, searches being completed in good time and with no legal issues outstanding, let alone everyone in the chain agreeing to the contract and exchange.
The sheer volume of people trying to move home right now hasn't been seen for over ten years, and if some completions are going to take up to six months to progress (because the sheer volume of transactions adds delay and strain on teams of estate agents, valuers, mortgage providers and conveyancers), then the end date of 31 March 2021 might start to look unachievable for some.
The deadline of the SDLT suspension is five months away and approaching fast. If you can't finalise your house sale or purchase within that time, then the SDLT tax relief difference you pay on a £500,000 property will be an additional £15,000 - no wonder there's a groundswell as people start to bolt for a closing door.
Here's the comparison chart on the 2020-2021 rates which include the Coronavirus reductions announced by The Chancellor in July 2020 and the proportions of purchase price levels and their respective SDLT charges: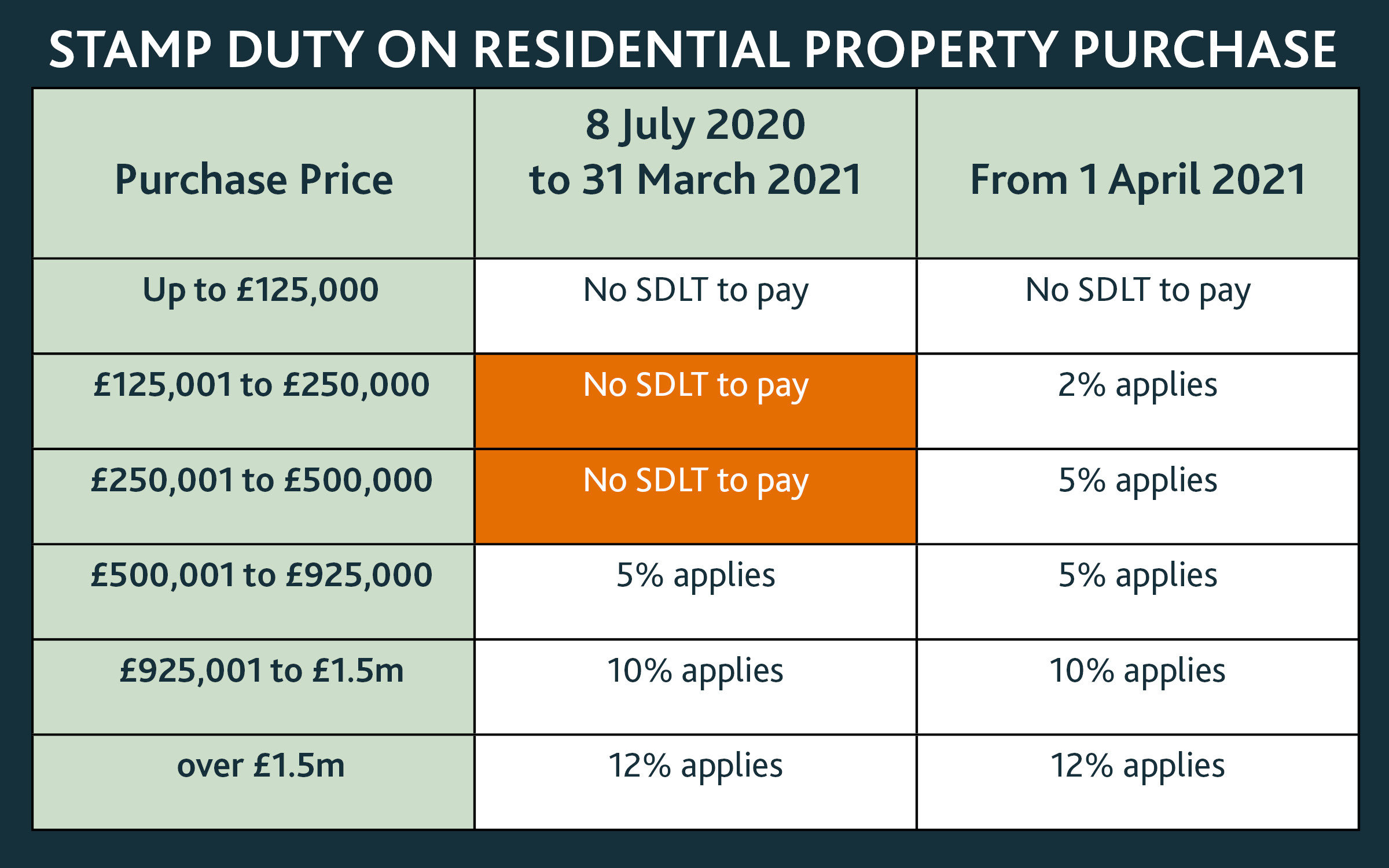 [Note: different SDLT charges apply to leasehold and second property purchases, in addition there are first time buyer allowances.]
See related articles:
Rishi Sunak's temporary SDLT suspension announced
Act Fast or You May Miss Stamp Duty Deadline - Sky News
140,000 new buyers - Zoopla
View all