Time to Review Your 'Enduring Power of Attorney'?
25-04-2022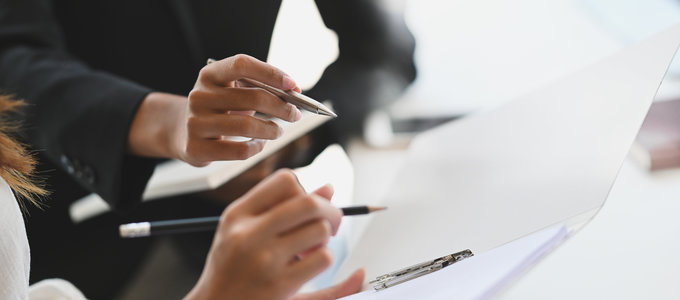 What is an Enduring Power of Attorney?
Prior to the introduction of the Lasting Power of Attorney (LPA) on 1st October 2007 the Enduring Power of Attorney (EPA) was the legal document which could be prepared to allow you (the Donor) to appoint one or more people to deal with your financial affairs (known as Attorneys).
Provided that your Enduring Power of Attorney was made correctly and fully signed on or before 30th September 2007 it remains valid and can be used by your Attorneys.

Unlike an LPA, an EPA can be used by your Attorneys, with your consent, without being registered at the Office of the Public Guardian (OPG) until such time as the Attorney(s) believe that the Donor has lost or is losing mental capacity. At this time, they must stop using the EPA and it must be registered with the OPG to remain operative. There are a number of forms and notices which must be completed and served as part of the registration process.
The second major difference between EPAs and LPAs is that an EPA can only be used in relation to finances. There are two types of Lasting Powers of Attorney, one which (like an EPA) deals with your financial affairs and a second one which deals with your Health and Welfare. The LPA for Health and Welfare allows your appointed Attorney(s) to make decisions on your behalf if you are no longer capable of making them. This can include choices about where you live, what care and support you receive, your everyday medical treatment or even whether or not you receive life-sustaining treatment. By making an LPA for Health and Welfare you are ensuring that, no matter what happens in the future, your voice will be heard when difficult decisions are being made.
Reviewing Your Power of Attorney
Lastly, we would recommend reviewing your Power of Attorney, whether it is an EPA or an LPA, if you have money invested through an investment company or Independent Financial Adviser or if you would like to appoint replacement Attorneys to act if your first named Attorney(s) die or are no longer able to act.
If you have an Enduring Power of Attorney and would like us to review this with you to ensure that it is valid or you would like to talk to us about making a Lasting Power of Attorney for Health and Welfare, please feel free to contact one of our specialist Lawyers who will be happy to help.
If you are an Attorney acting under an Enduring Power of Attorney and are concerned that the Donor is losing capacity our specialist Lawyers are available to give you advice on how to move forward and to assist with the registration process.
You can contact us here to discuss your EPA or LPA legal needs further.
View all