Save the Date: Thurs 2nd December - next A6 Network Connect networking group
29-11-2021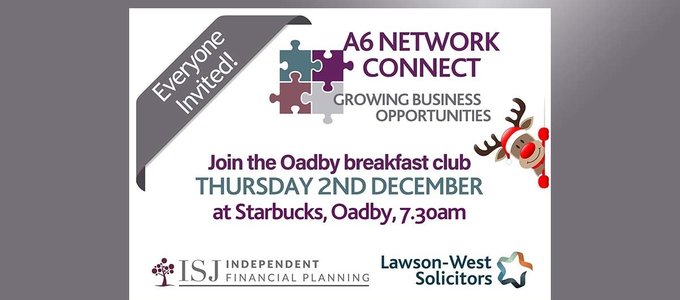 Our monthly Business Breakfast Networking Club, A6 NETWORK CONNECT, is open to any Leicestershire business attendee and is held monthly on the First Thursday of every month at Starbucks in Oadby.
This event is free to attend.
This is an informal and friendly networking group and the event has a relaxed atmosphere with the chance to connect and chat to like-minded Leicestershire business contacts. Ideal if you're just starting out in business, have been established a while, or just want to get back into the swing of networking with contacts from Leicestershire. Join Us.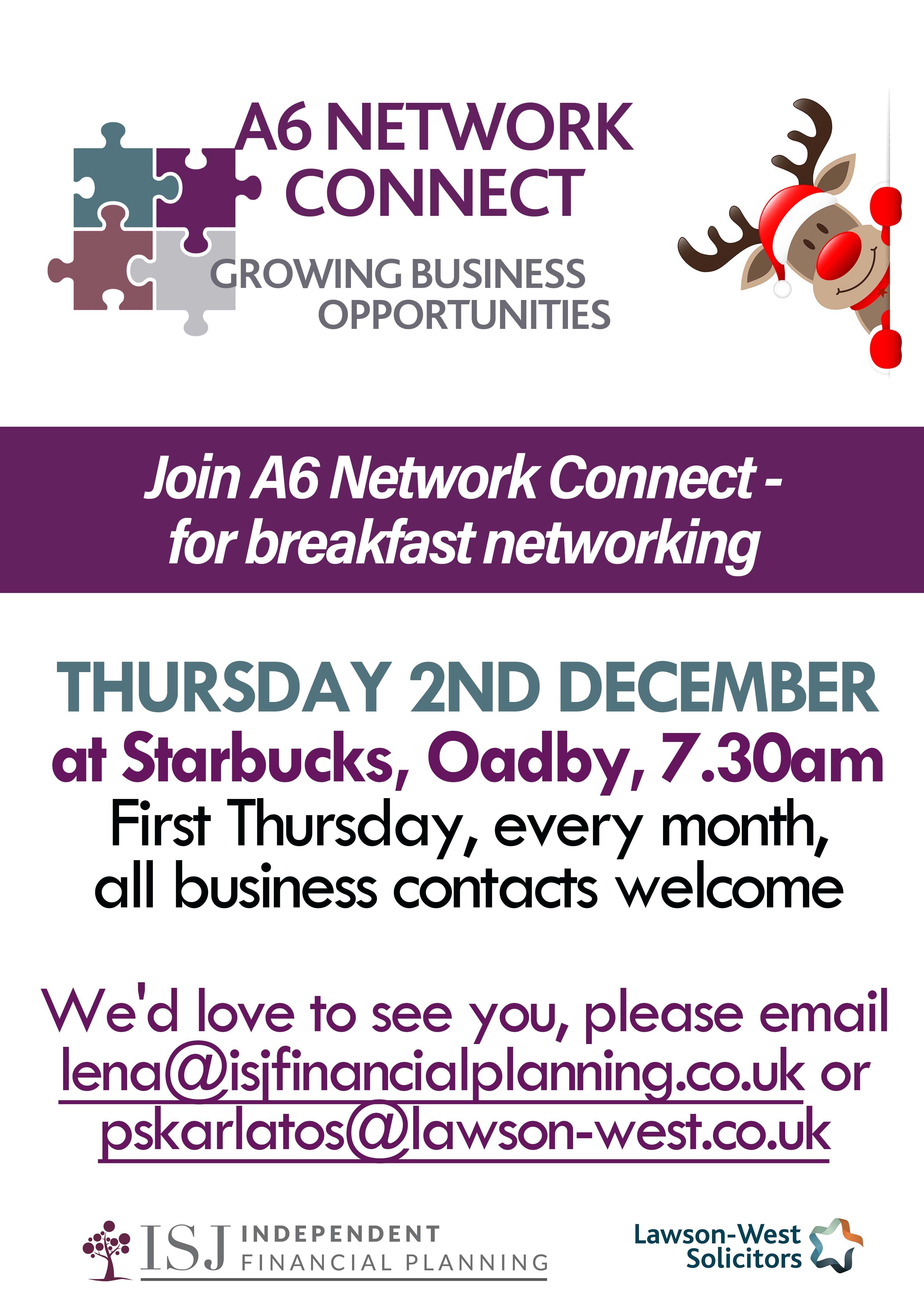 View all