Is your Will valid? - when to update your Will and why updating your Will is important
20-07-2021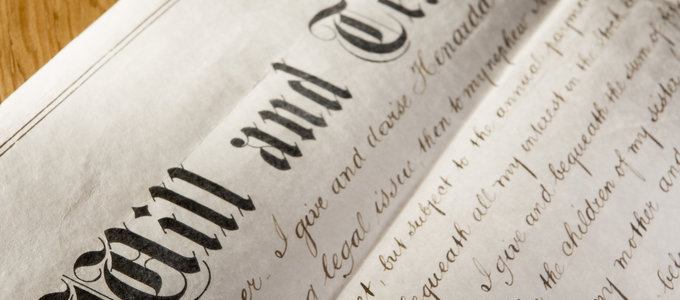 With an estimated 50% of the population not having made a Will, if you are one of those who have taken that step and made a Will – congratulations!
However, a Will is designed to reflect what you would want to happen in the event of your death at that point in your life. As we all know, life moves on and what may have suited our situations five or ten years ago may no longer be appropriate. There are a number of life events which may well trigger the need for a Will review. These could include:-


Family Changes
Having children or grandchildren – are they mentioned in your Will?

Have you got married or entered into a civil partnership? Have you got divorced or dissolved a civil partnership? Both of these will likely invalidate all or part of your Will.

Has there been a death in the family? Or has a person named in your Will died?

Have your children turned 18?


Financial Changes
Rising property values – are you nearing the Inheritance Tax threshold?

Have you inherited some money?

Have you given gifts to one or more of your children that should form part of their inheritance?

Have you started a business since you made your Will?

Has the value of your estate decreased? Can you still afford to leave so many legacies?

Have there been changes in tax or inheritance law since you made your Will? Could your Will be more efficient?

A valid Will is essential if you want your final wishes to be carried out after your death. It is the only way to ensure that the people and charities you want to benefit will do so.
At Lawson-West we recommend that if you made your Will more than 5 years ago or if you can answer yes to any of the above questions then you should consider reviewing your Will. Contact Us for a free, no obligation appointment with one of our specialist lawyers to review your Will.
View all