I am thinking of making a Will. Who can I choose as an Executor?
01-02-2022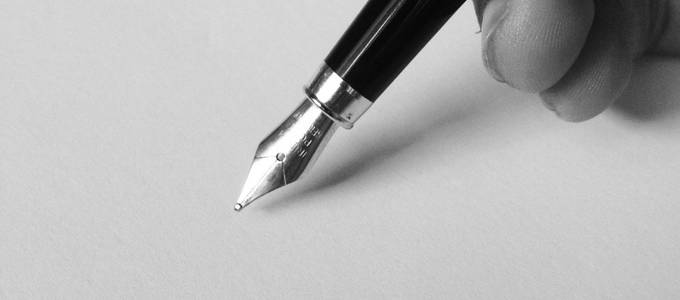 Who to choose as an Executor in your Will is an important decision. You need to choose ideally 2 or more people who you trust to follow the instructions laid out in your Will (although in some cases you can have only one executor). These people need to be able to deal with disagreements that may arise and, if necessary, they need to be able to find fair solutions to any such problems.
An executor can be anyone aged 18 or over and who you choose is entirely your decision. Many people choose family members, friends or even professionals such as a solicitor or accountant to be their executors. There is a common misconception that people named in your will as beneficiaries can't be an executor, but this is not the case.
The Executors are named in your Will as authorised to deal with your affairs after your death. Your Executors may need to apply for a 'Grant of Probate' from the Court. This Grant is a 'legal certificate' which confirms that the Executors have the full authority to deal with your estate.
How to choose your Executors...
People often underestimate the time and work involved in becoming an Executor; - choose someone who will be committed and will act responsibly. It can be quite a lot of work for one person, so the law allows you to choose up to four Executors so that the work can be divided up. However, it is not always advisable to have as many as four: your executors need to act jointly and as such logistical problems may arise with more people involved during the decision making process.
It is helpful if your Executors are organised and good with paperwork. This is because it is essential that the Executors keeps full, clear records of all transactions and decisions made on your behalf. The beneficiaries of the Will, creditors or the Court can request to see these records, and there could be confusion or suspicions raised if the records are incomplete or imprecise.
It is also useful if the Executor is good at managing the legal issues, such as ensuring the correct taxes are paid.
Think very carefully before appointing your spouse/ partner as sole Executor. They will be dealing with your death and the additional worry of completing all the tasks required of an Executor may be overwhelming.
Writing your will and appointing executors
If you die without leaving a Will, you will die "intestate". Therefore, decisions regarding how your estate is divided or matters regarding your children will be taken away from you and dealt with via rules laid out in the law. It is important not to put off making a Will. Making a Will is not expensive or time consuming especially with the help of Lawson-West's Wills and Probate department.
We will meet initially to talk through your requests, your Will shall then be prepared in draft and sent to you. Once you are happy with the draft, the documentation would be drawn up and a meeting arranged for the Will to be signed and witnessed.
To arrange the writing of your Will, call 0116 212 1000 to contact our Leicester Office or Market Harborough call 01858 445 480. Alternatively, complete an online contact form and we will contact you directly.
View all