Probate, Wills And Lasting Powers Of Attorney Testimonials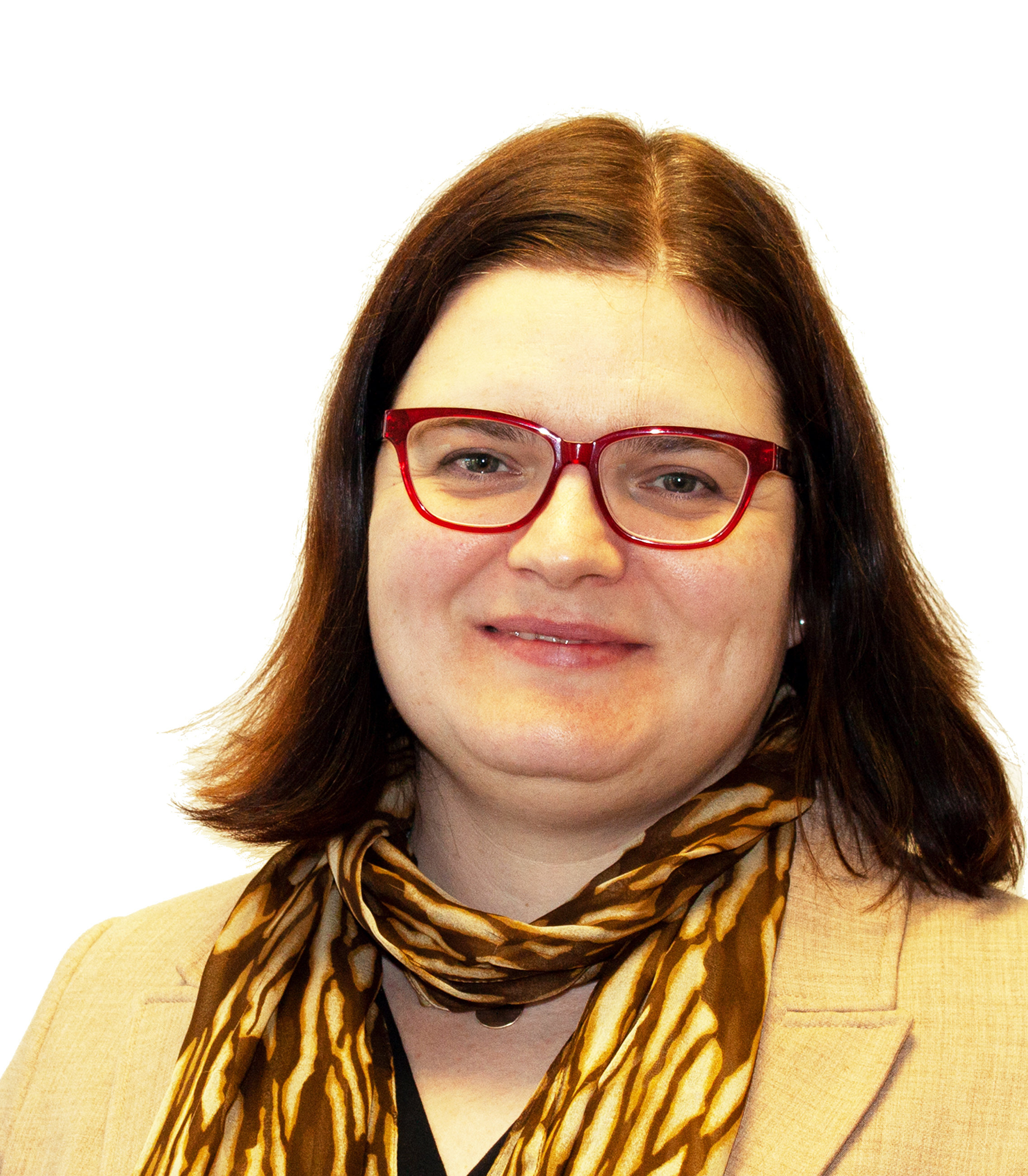 Natalie Aldrich, Senior Private Client Solicitor
Lawson West Solicitors, Leicester
"We recently had our new Wills created by Natalie in the Leicester office. Well, she's a total shining star and a really talented solicitor, knowledgeable about tax implications and trust options, I knew we were in safe hands. Ours is not a very complex estate but she explained the different avenues very well indeed and made it straightforward. Thank you Natalie."

Phoebe Tranter, Solicitor
Probate & Wills Team, Leicester
"Friendly. My Solicitor Phoebe made sure I understood and would repeat if I did not understand. Thank you for making the Will and Power of Attorney so easy for me to follow."

Phoebe Tranter, Solicitor
Probate & Wills Team, Leicester
"Phoebe was very helpful and professional and patient."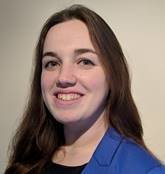 Phoebe Tranter, Associate Solicitor
Probate & Wills, Lawson-West Solicitors, Leicester
"We're very pleased with the work that Phoebe Tranter has undertaken in connection with the estate of our late aunt. Not long after we engaged Phoebe, we read a piece in The Guardian about probate issues during the pandemic in which she was quoted. This helped to convince us that we had the right person for the job.

Phoebe has really gone the extra mile with us. From the first point of contact, Phoebe has been supportive, approachable, patient and professional. She has offered advice and been prompt in replying to our many questions, providing reassurance about matters connected to the administration of the estate and the process. There has been an understanding human being with whom we could interact about many things on which we needed guidance."
Client C.T, Leicestershire
Handled professionally, excellent explanations. Victoria is a credit to your practice.
Victoria Jones was very helpful, all done very professionally.
Everything very clearly explained, completely satisfied.
The solicitor was very knowledgeable and helpful.
Christian – his attention to detail, knowledge and kindly manner were much appreciated.
Good explanation in private, overall very good.
Christian Jenkins was very good.
Very friendly service, wasn't feeling rushed.
The friendly approachable and professional manner of our solicitor.
Very good explanation, very pleased with the whole service, thanks.
Andrea has a personal touch, giving background information and relevant facts in an informal way.
Dealing with Phoebe Tranter, a most charming and efficient person, explained all the legal details in an "understandable" way.
Made to feel very comfortable, in a very friendly environment. I found Mrs Jones very friendly and considerate at a sad time for me.
Assured and confident service, able to ask questions freely and liked the easy parking.
Friendly and professional at all times.
Everything explained in layman's terms, highly satisfied.
Attention to detail and advice from Andrea Jones.
Christian's interest and help to enable me to make a decision.
Quality of service and efficiency, Miss Tranter put us at ease and was pleasant and courteous throughout.
The friendly pleasant attitude of everyone, many thanks for all your help.
Christian Jenkins was helpful and pleasant.
Mrs Victoria Jones gave really good advice and was very professional, excellent service and a pleasure to deal with. Many thanks.
Phoebe Tranter was very helpful, caring, and gave us lots of advice, very professional.
Elizabeth Brown was helpful, friendly and efficient. Thank you.
Phoebe was the perfect combination of professional and personable.
Mrs Brown, whilst being totally professional shows exceptional kindness and understanding to her clients.
Victoria Jones made everything very easy to understand and we felt we were given a personal service.
Friendly personal service and very prompt response to enquiries.
Christian made us feel very much at ease, he explained everything so well. I was really pleased with the service.
The level of communication was excellent.
Very friendly help and advice.
Approachable, friendly and knowledgable.
Elizabeth was so easy to talk to and very professional.
Made to feel welcome, helpful and informative.
Helpful and detailed explanations of how the law works.
A friendly, informative and professional approach.
Andrea was very helpful in all aspects of my business, everything was explained so clearly.
I found Christian Jenkins very presentable, friendly and easy to talk to, clear and precise in the consultation.
Christian is a very nice man, explained all parts of the Will.
My solicitor Phoebe was extremely polite and patient, and listened attentively to my wishes.
Phoebe was very patient with us and answered all our questions. Thank you.
The personal service that Phoebe provided, I cannot speak more highly of her.
Phoebe was very welcoming and friendly and explained everything, she made me feel very comfortable. Customer service is excellent and professional at all times.
Phoebe Tranter, charming lady and a real asset to Lawson-West.
Polite and friendly staff.
The warmth and friendly manner of Elizabeth.
Christian was very friendly as well as very professional.
Friendliness and supportive, everything was excellent and efficient.
Andrea was very pleasant, understanding and very helpful and knowledgeable. Thank you for your kindness and patience with us all.
Friendly, approachable and re-assuring.
Elizabeth Brown had a personal touch which made the experience more comfortable, with clear explanations.
We found staff and Mrs Brown pleasant and very helpful. There was a good atmosphere, relaxed but business like.
Andrea Jones was very helpful and explained everything in great detail, so it could be clearly understood.
The person who dealt with our enquiry was wonderful, efficient and personable.
Very professional, friendly and great service.
Phoebe Tranter made me feel at ease.
Approachable and using language and examples to help us to understand the options and recommendations.
We were very pleased with the way the legal terms were explained to us, in an understandable way.
I know Andrea and I have complete faith in her, as she has acted for me before.
Great service, easy to make or change appointments. Andrea was very easy to deal with and a pleasure to meet.
Very good and helpful, very happy with the service.
Polite and very helpful, very easy and nice to deal with.
Time to discuss queries, thanks to Phoebe Tranter.
Wonderful service from the very beginning and all the way through. Lovely people working for you.
Very good service and many thanks to Christian.
The friendly and patient way that every item was explained to us.
Vicky Jones clarity, expertise and friendliness.
I was looked after in a very friendly and professional way, thank you.
Andrea Jones was pleasant and helpful.
I felt relaxed and unhurried and I was spoken to in a caring and kind manner, and an understanding way.
Phoebe Tranter was very good, friendly and very efficient.
Phoebe made me feel relaxed with her calm approach.
Personally dealing with Mrs Brown, she was very approachable.
Friendliness, knowledge and understanding of complex family relationships.
Christian Jenkins warm approach, excellent service.
Phoebe was so kind and helpful, explaining everything to me.
Miss Tranter took her time to explain everything to me and answer any questions I didn't understand, may I thank her for taking her time with me.
Excellent service throughout.
My daughter and I were dealing with Vicky Jones, she explained things very clearly to us and she was kind and caring.
Victoria Jones helped me by sending everything by post. She made it very clear what I had to do in completing the forms, was really helpful.
As ever, the personal touch that Elizabeth provides is very much appreciated.
I like individual attention.
Very helpful, nice polite service.
Andrea Jones is such a lovely lady, who explained things and had time for us.
Good communication and overall excellent, made us feel at ease.
Eagerness to make sure I'd understood everything and didn't rush me.
Matters were clearly explained and the service was conducted in an efficient and friendly manner.
Christian made things very easy for us and was very approachable, very friendly solicitor.
Mr Jenkins made the whole process quick and straight forward, thank you.
We were pleased with our solicitor Victoria Jones, very helpful in every way.
That personal touch which sets you apart from others, I thought your services were excellent.
Fantastic, first class service. Well done very pleased.