Probate - helpful guide & video for the bereaved
Guide to Probate - it can be a complex process.
In this video you will see the various Probate elements explained in an easy animation format, from 'What the Solicitor Does' to the process generally, and different scenarios concerning the handling of property and other assets for people in different personal situations.
By the end of watching this video, you will have a better understanding of Probate.
Click the image below to launch the video or click here:
Helpful Guide
Click the image below to read our helpful 'Guide for the Bereaved' which explains when Grant of Probate or Intestacy Rules apply, how to locate a missing Will, funeral considerations and how to manage the Probate process.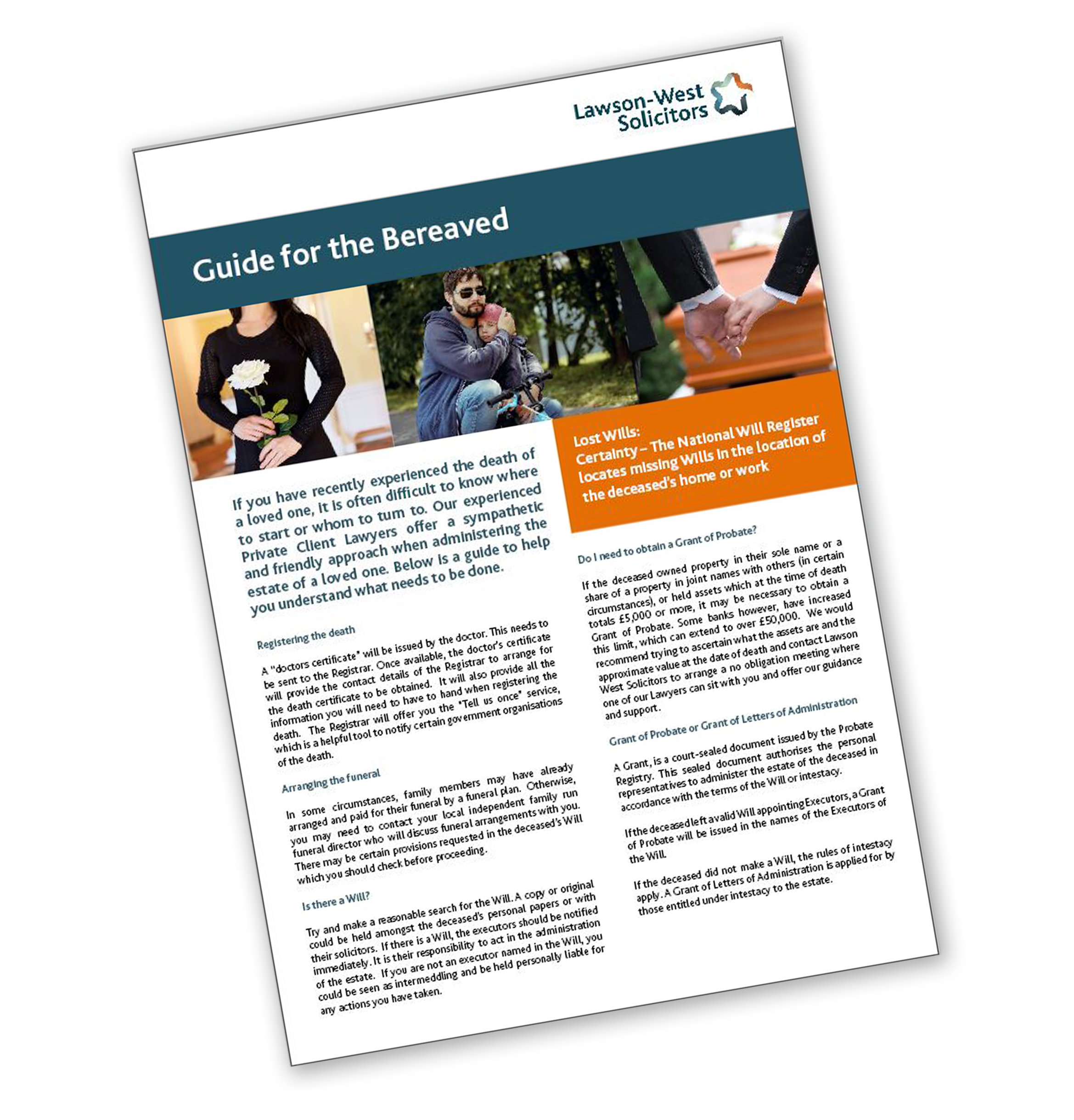 See also our Grant of Probate in 4 Steps and more helpful information about the next stage and how to contact us about Probate here.
We look forward to speaking with you.