Withdrawal of treatment for individuals in a Permanent Vegetative States: Can you prepare for the unexpected?
31-07-2018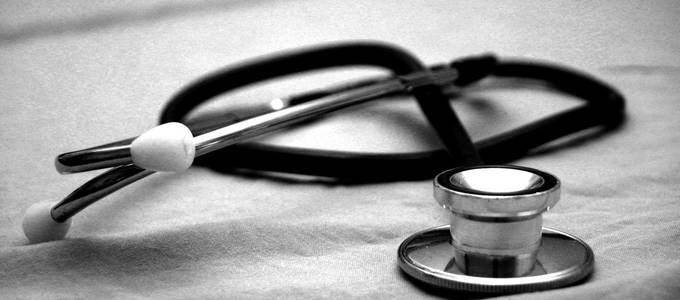 A recent announcement means that judges will no longer have to be consulted to withdraw the treatment of a minimally conscious patient if both the patients' family and the patient's medical professionals are all in agreement. This decision has been a long time coming with people both for and against the decision. Following the Hillsborough Disaster and the case of Anthony Bland in 1993, it was ruled that the removal of treatment was legal where it was in the patient's best interests, where it had previously been unclear.
In the most recent case, a gentleman referred to as Mr Y, was left in a Permanent Vegetative State following a cardiac arrest when he was just 52. It was mutually agreed by all his family members and medical professionals that he would not want to live in a Permanent Vegetative State as he had previously been a fit, healthy and active man.
Can you make any preparations for unexpected health complications?
You never know when a tragedy will strike, and therefore it is good to make necessary provisions just in case. Like insurance everybody hopes the need for it will never arise, but it is reassuring to know it is available if anything ever did.
Whilst everyone hopes nothing serious will ever happen to them or their loved ones it is important to make provisions before it is too late. If necessary plans are in place it makes the situation a lot easier and less complicated to deal with in amongst the emotional ordeal.
Creating a Lasting Powers of Attorney (LPA) is a good option to consider when deciding on what provisions to make for the unexpected. Preparing for an unexpected health complication ensures that decisions are made in your best interest. There are two types of LPA; one for Property and Financial Affairs, and another for Health & Welfare. Most people neglect making a Health and Welfare LPA, mainly because they do not fully appreciate the significance they hold.
This is telling in recent statistics. Only 928,000 people have registered a Health & Welfare Lasting Power of Attorney since 2007 in the UK since LPA's were first introduced. This is, on average, less than 85,000 per year. To put this into context, this is less than 1/3 of the Leicester's population (as per the 2011 census) having registered a Health and Welfare LPA. Find out more information on the Incapacity Crisis and the lack of Registrations of Lasting Powers of Attorney.
Making a Health & Welfare LPA would help in unexpected situations similar to that of Mr Y. They allow you to document your wishes as to how you would wish to be treated and outline what course of action should be taken in such situation (alternatively this decision can be left to the discretion of your attorneys). Furthermore, if there is any disagreement between the doctors and your family, then the appointed attorneys will have the legal authority to make decisions depending on what was written into your LPA.
Support with Lasting Powers of Attorney from Lawson-West
Here at Lawson-West, we know that these decisions are difficult. Nobody knows what lies ahead and many people like to 'live for the moment' without worrying about what 'might' happen in the future. Unfortunately, tragedies do occur and therefore if you are able to make suitable provisions that make the situation less distressing to deal with why wouldn't you? We are able to offer our expert advice to help you make these decisions. We can include wording to cover situations like that of Mr Y to protect your family from further heartbreak and ensure that your wishes are granted not someone else's. If you would like to discuss making a Lasting Power of Attorney, please contact us on 0116 212 1000, or email us here.
View all