Market Harborough: Second anniversary of Lawson-West's merger with Brown & Co Solicitors
26-06-2020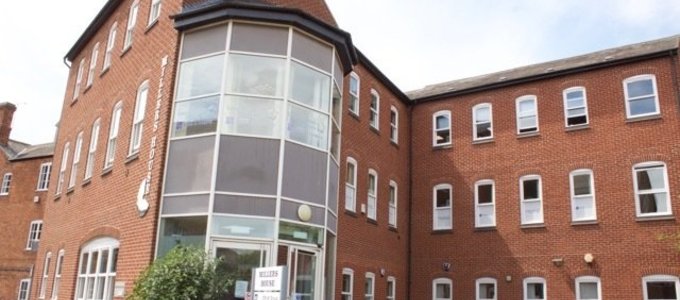 The office at Millers House, Roman Way, has recently re-open for business during Coronavirus and the team is pleased to offer pre-booked appointments.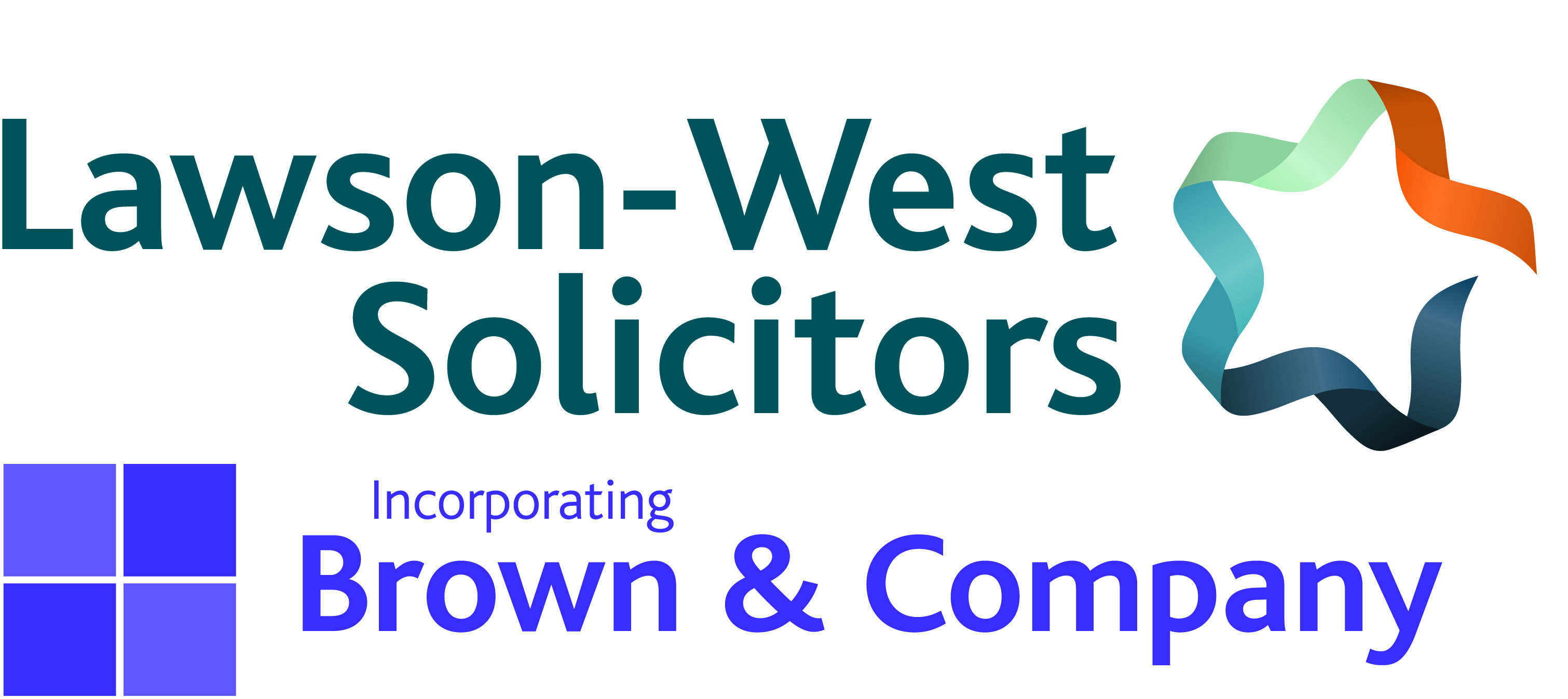 Lawson-West Solicitors incorporating Brown & Co
The merged firm, trading in Market Harborough as Lawson-West Solicitors incorporating Brown & Co, prides itself on its commitment and depth of knowledge to provide quality legal services and lasting client relationships to individuals and business owners.
Market Harborough Solicitors
The team in Market Harborough has grown in numbers over recent years and currently there are fifteen employees who work out of the office. Lawson-West provides a broad range of personal and commercial legal services including probate and wills, conveyancing, family, employment, dispute resolution, commercial contracts and commercial property, advising on many areas of law including redundancy and moving house, to selling your business.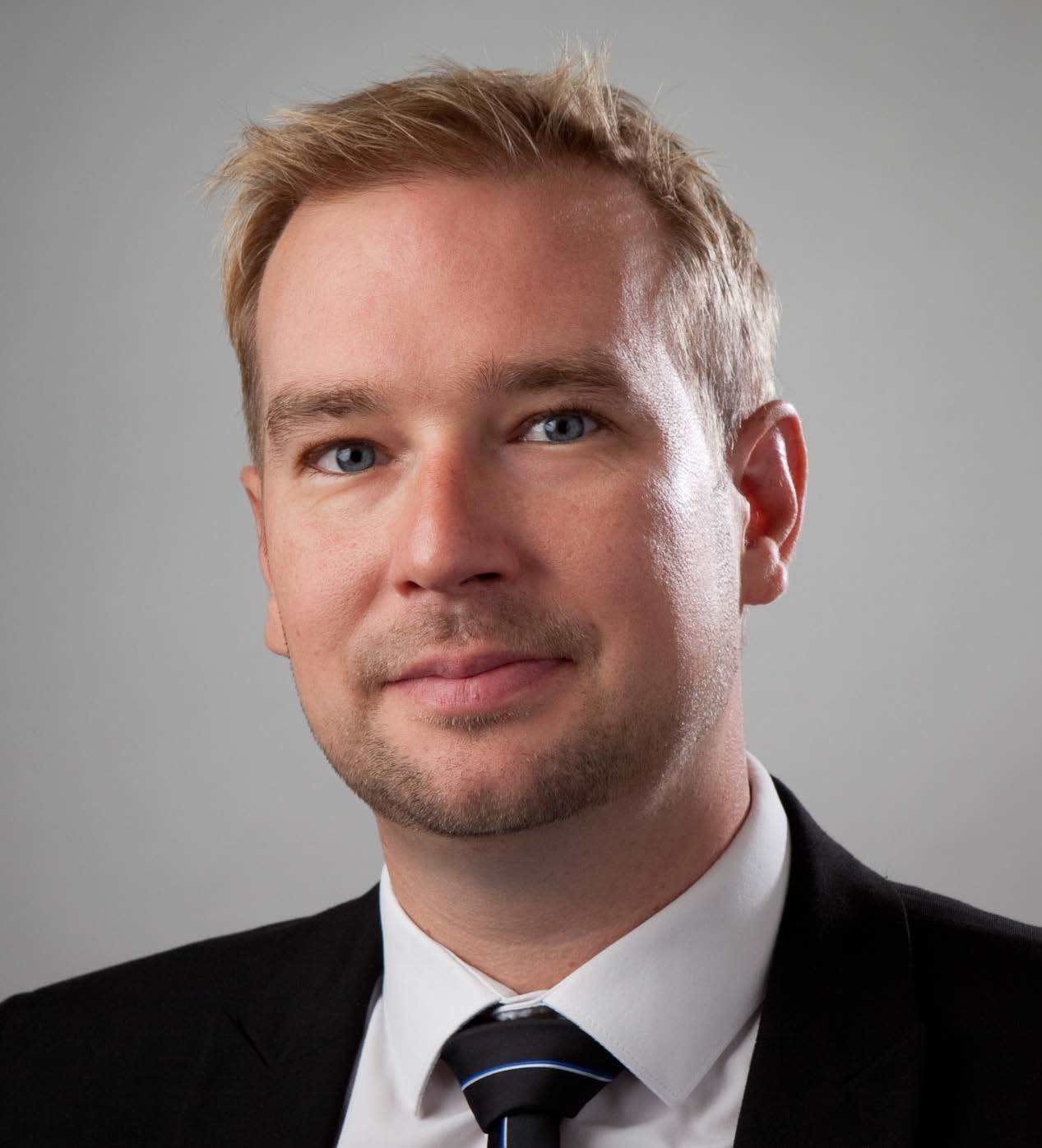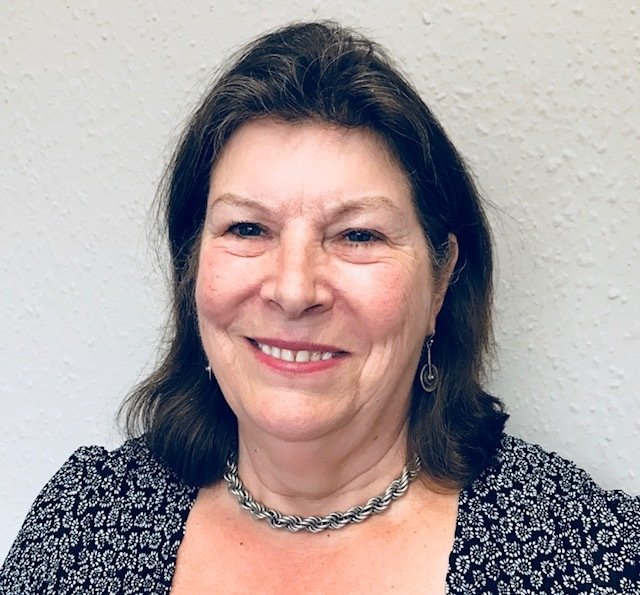 Ashley Hunt, Director of Lawson-West Solicitors says:
"At Lawson-West Market Harborough, we continue to build on the strength of our local relationships with clients and contacts and deliver exceptional client service. Market Harborough office is an important location within our Leicestershire offering and I'm extremely pleased with our continued growth and focus. I'd like to thank Elizabeth Brown and others, who transferred to Lawson-West in 2018 and who continue to provide a deep level of dedication and commitment to our clients, and the talented lawyers and staff who work in Roman Way."
Click image below to find out more...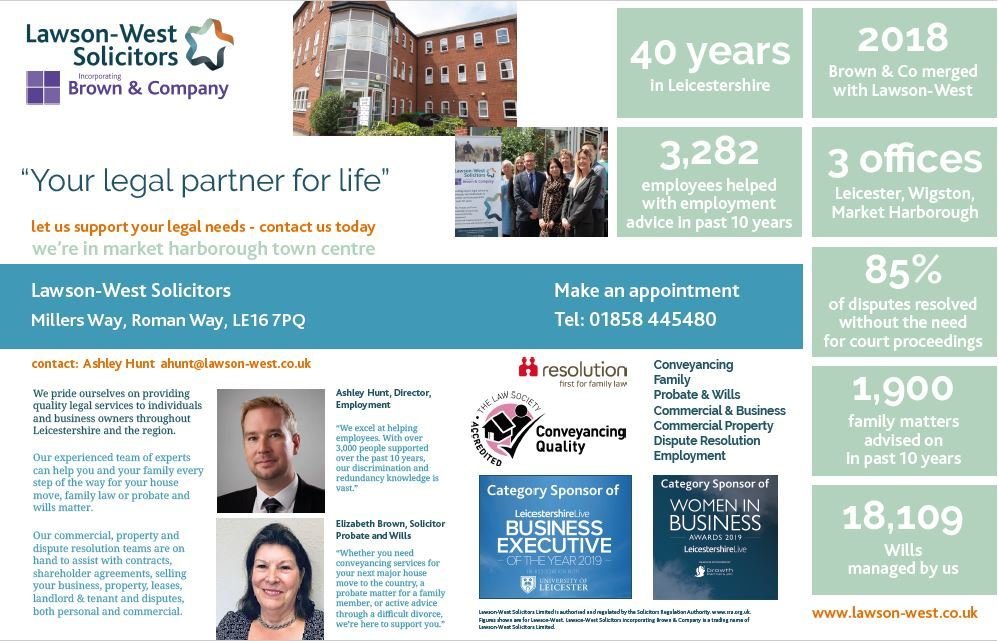 View all