NEWS! Rishi Sunak improves Job Support Scheme today
22-10-2020

The Chancellor, Rishi Sunak, has today announced changes to the new Job Support Scheme which replaces the Coronavirus Job Retention Scheme (CJRS) due to end on 31 October.
Facing increased pressure from businesses in Tier 2 coronavirus designated areas, the Chancellor said "It is clear that they require further economic support".
The introduction of the Job Support Scheme, which was announced in September as part of the Winter Ecomonic Plan, had agreed to support 22% of employee wages and the level of support was much lower than the CJRS allowance, with employers having to pay a minimum of 20% of usual staff hours worked and 5% of hours not worked. The latest changes to the Job Support Scheme today sees the government agreeing to fund 62% of the wages for hours not worked, in some instances doubling the monthly payment made to staff, to a maximum of £1,541.75 per month.
The Job Support Scheme is available to employers from 1 November until 30 April 2021 and is open to all small businesses and to larger businesses to who show evidence of impact on revenues.
The introduction of these changes will be welcome news indeed to business owners, especially those in Tier 2 designated restriction zones, who have argued they would be better off being in Tier 3 and closing their businesses, rather than penalised in Tier 2.
Sunak:
"I know that the introduction of further restrictions has left many people worried for themselves, their families and communities."
The latest changes also include grants to those businesses in the hospitality and leisure businesses in Tier 2 zones, giving English councils (funds also available to devolved nations) sufficient funds to provide grants of up to £2,100 to £150,000 in hotels, restaurants and B&Bs.
The Self-Employed support scheme has also been doubled from 20% to 40% of profits, with a maximum grant of £3,750 over a 3-month period.
The CBI and British Chambers of Commerce have welcomed the changes bringing a significant improvement.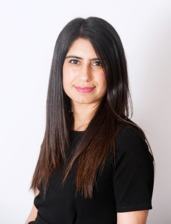 Vaishali Thakerar, Head of Employment, Lawson-West Solicitors, Leicester comments:
"This is definitely a step in the right direction in the support of employers and employees and their financial needs during coronavirus. The Chancellor's turnaround on the Job Support Scheme is unexpected but most welcome. Some businesses will breathe a sigh of relief knowing there's extra support available, many are in survival mode or facing permanent closure."
View all