Tips on promoting positive mental health in the workplace
09-05-2022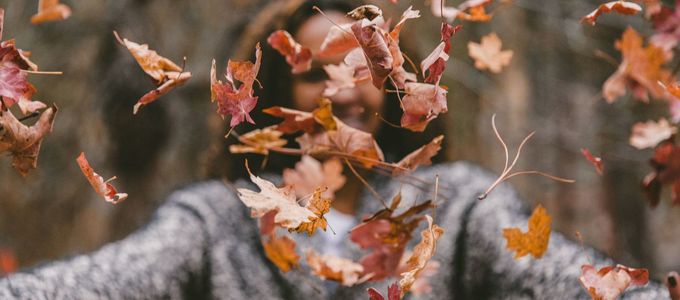 To mark Mental Health Awareness Week, we have taken a look at what can be done to promote positive mental health in the workplace.
Mental Health problems can affect anyone at any time. Our mental health is equally as important as our physical health, but why do we find it so easy to neglect? Until recently the social stigma associated with mental health meant it was an issue that nobody would speak of. Fortunately, this has reduced, and momentum has gained surrounding the need to raise awareness of mental health problems, particularly in the workplace.
What is Mental Health?
Mental Health is the way we think and feel and our ability to deal with ups and downs. We all need to take care of our mental health and wellbeing whether we have a mental health problem or not. Similar to our physical health it can change from day to day, week to week or year to year.
How does mental health affect individuals?
Different mental health problems affect people in different ways. We all experience times when we feel down or stressed of frightened and usually those feelings pass. But sometimes they develop into a more serious problem making it more difficult to 'bounce back' from a setback. Mental ill health can range from feeling 'a bit down' to common disorders such as anxiety and depression to more severe and far less common conditions such as bipolar disorder or schizophrenia.
The impact mental health has in the workplace
For many of us we spend the majority or our time at work therefore it is important to promote positive mental health within the workplace. If work becomes challenging it can impact our mental health and it is important to we can identify it and address it. At work, we might notice that we are more tired than usual. We might make uncharacteristic mistakes, struggle to find motivation, become short tempered and even isolate ourselves from social situations.
We may find these early warning signs hard to see in ourselves, and it can help to have colleagues who can help us recognise these which is why we have put together an employer checklist for creating mentally healthy workplaces.
Ways of promoting positive mental health in the workplace
Encourage employees to speak up
Promote a culture of communication whereby employees feel comfortable to speak up as soon as they start to feel under pressure and stressed. Having the courage to speak up means the issue can be dealt with early on and necessary provisions can be made. This prohibits the issue from escalating and becoming harder to deal with at a later stage.
Promote employee wellbeing
Whenever you read about wellbeing it always discusses the importance of taking time out for yourself, being more active and being realistic with your capabilities. And this should be the same at work. Employees should not worry about taking their designated lunch break, leaving the office on time to get to an exercise class or pushing back on tasks if they are already at full capacity.
Communicate available resources
If you have a mental health officer in place, make sure your employees know they exist should they need support. This may not be a designated role but there may be someone whose role would suit this responsibility or there may be an online resource that employees can turn to. It is important to communicate the resources that are available and raise the awareness of them.
Ashley Hunt from our Employment team comments "In most organisations, employees are the most valuable asset and they need to be looked after. When we aren't at our best we do not perform as well therefore promoting positive mental health in the workplace reaps rewards not only for the organisation but the employees on an individual basis too."
Seeking legal advice on mental health in the workplace.
If you have any concerns relating to mental health in the workplace and would like to seek legal advice on a particular matter, contact the Employment Team at Lawson-West Solicitors today.
With offices in Leicester and Market Harborough our employment solicitors and lawyers can discuss your employment claim at location that suits you. We are a national provider of expert employment law advice and welcome a free discussion with you regarding your circumstances and potential claim.
If you believe you have a situation where you require free legal advice, please contact us on telephone 0116 212 1000 or 01858 445 480, alternatively fill in our Contact Us form and we will get in touch as soon as possible.
View all