Work too hot to handle? What is the law on working in the heat?
24-07-2018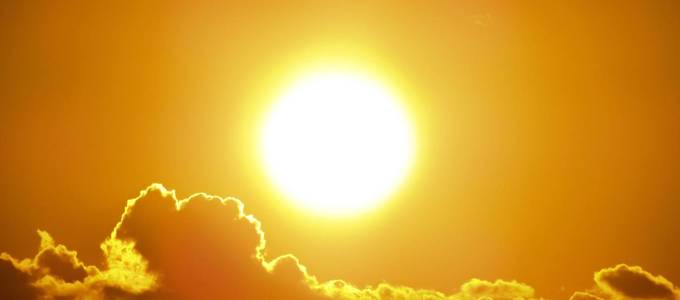 The Met Office has issued amber weather warnings for the end of this week with temperatures set to reach as high as 34 degrees celsius in some parts of the country. Unfortunately for those seeking a day off work because of the heat, there are no laws in the UK about when it is too hot to work.
The weather is always a hot topic and it is undoubtedly hotter than usual! The heat effects everyone differently and it is important to remember that age, weight and health are all contributing factors that affect someone's ability to cope in in the heat.
Whilst there are no laws about maximum working temperatures, the Workplace (Health, Safety and Welfare) Regulations 1992 say that employers must maintain a 'reasonable' temperature in the workplace.
Working in direct sunlight
The Met Office has advised people to stay out of the sun, especially during the hottest part of the day between 11.00 and 15.00. For those who work outdoors though this is may not be feasible. It is important therefore that employers make extra provisions to make sure the conditions their employees are working in are more bearable. Where possible individuals should avoid exposure to the direct sunlight and instead work in covered, shaded areas. It is important to keep hydrated as well particularly if the work is especially labour intensive, therefore increasing the number of breaks employees are entitled to is advisable.
Stuck working indoors
It could be argued that working in an airless office during the summer is worse than being outdoors however there are still ways employees can maintain a 'reasonable' temperature indoors. If air conditioning isn't available, then providing fans is a good way of circulating the air in an attempt to keep individuals cooler. Encouraging employees to take regular breaks and drink plenty of water to remain hydrated is also important. Depending on the nature of work and capacity for flexible working hours, these could be amended temporarily too.
What to be aware of working in the heat
Whether the job requires working inside or outside most companies have a dress code that must be adhered to. During the hot weather a way of boosting morale in addition to making the temperature in the work place more comfortable could be to relax the dress code temporarily. It could be as simple as allowing men not to have to wear a tie or permitting sandals and tailored shorts to be worn by both men and women. This depends on the nature of the work and may not be practical or safe for all companies to do so.
Another area employers' need to pay particular attention to in the hot weather is the mood and attitude of their employees. The heat can have a big impact on an individuals' temperament and behaviour. Some people will behave out of character and become highly irritable, others will become short tempered and there can often be a lull in activity due to the heat, especially if people are struggling to sleep at night because they cannot get cool. If someone is behaving out of character, it may be counterproductive mentioning it but should be monitored in case it is an issue that persists and requires intervention further down the line.
Although there is no law surrounding maximum working temperatures, the TUC has called for the introduction of an upper limit of workplace temperatures so that employers would be forced to act when the temperature inside reaches 24 degrees celsius. It would mean that staff could be sent home and their employers prosecuted if temperatures at work hit 30 degrees celsius. This isn't the case yet, but the TUC has set out the case for a legally enforceable maximum temperature, so watch this space. Your employer is expected to prevent your workplace being uncomfortably hot and if a lot of people are complaining about the temperature something must be done immediately.
Seeking legal advice about working conditions
If you find yourself in a situation where you think your employer is breaching health and safety laws in the workplace we can help. Please remember there are strict time limits in Employment claims and you should take good free legal advice as soon as possible.
With offices in Leicester, Wigston and Market Harborough our employment solicitors and lawyers can discuss your employment law claim at any of our branches. In addition, we are a national provider of expert employment law advice and welcome a free discussion with you regarding your circumstances and potential claim.
If you believe you have a situation where you require free legal advice, please contact us on telephone 0116 212 1000 or 01858 445 480, alternatively fill in the free Contact Us form and we will get in touch as soon as possible.
View all