Legal Update – Extended Protection for Whistleblowers
02-05-2019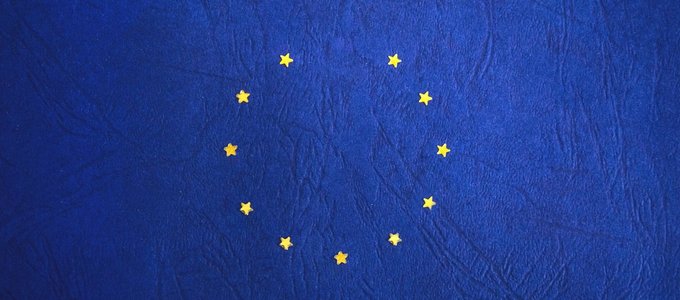 EU-wide rules were recently approved by the European Parliament which, when ratified, will lay down new, EU-wide standards to protect whistleblowers. Recent scandals, such as Cambridge Analytica and the Panama Papers, have highlighted the importance of whistleblowers in helping to fight corruption and exposing unlawful activities that are damaging to public interests and our general welfare.
Although the UK was commended for being one of only 10 EU countries which provides comprehensive legal protection for whistleblowers, Carrie-Ann Randall's most recent article on whistleblowing demonstrates an area of the UK's protection for whistleblowers which is lacking and which would be strengthened by this new Directive.
What is the current level of protection for whistleblowers?
It is perhaps easier to consider who is not protected by the UK's whistleblowing legislation. Because of the need for there to be a contractual relationship between the worker and the person supplying the work, the following are not protected:
Job applicants;
Volunteers and interns;
Non-executive directors;
Self-employed workers.
With the recently increased ambiguity surrounding employment status thanks to the rise of the 'gig economy', there are currently many 'workers' who may find themselves outside the definition of 'worker' for whistleblowing purposes.
However, the most recent high-profile example of someone who blew the whistle and found themselves outside the definition of 'worker' concerns a District Judge. In Gilham v Ministry of Justice [2017] EWCA Civ 2220, the employment tribunal, employment appeal tribunal and court of appeal all found that Judge Gilham was not a worker because her rights and obligations as a judge derive from legislation and not from any relationship with the Lord Chancellor (on whose recommendation, the Queen appoints District Judges). Judge Gilham has appealed to the Supreme Court, and its final ruling on the matter will be given soon.
Importantly for the purposes of this article and for the future of whistleblowing law in the EU, the Court of Appeal accepted that Judge Gilham is a 'worker' in the context of EU law.
What will be the new level of protection under the new Directive?
Subject to the approval of EU ministers, the proposed Directive seeks to harmonise the level of protection across all of the EU's member states. In its press release on the new Directive, the European Parliament stated, "lack of whistle-blower protection at EU level can also negatively impact the functioning of EU policies in a member state, but can also spill over to other countries and the EU as a whole". It is therefore important to the ongoing stability and efficacy of the EU as an institution that whistle-blowers enjoy the same baseline level of protection in every member state.
Most importantly as it relates to the legislation already enacted in the UK, the new Directive will extend to 'workers' as defined by EU law, self-employed workers, non-executive directors, volunteers and paid or unpaid trainees.
A 'worker' defined by EU law will encompass anyone who is engaged in economic activity, even without a contract of employment, including those who are seeking work.
It is clear, then, that the categories of people who do not currently enjoy protection from the UK's whistle-blowing laws would find themselves in a much better position if the new Directive is adopted by the UK.
How will the new protection make things better?
If the new Directive is adopted, almost everyone will be protected as a whistle-blower who is involved in some kind of economic activity, whether self-employed, a volunteer, an applicant or a traditional employee.
Owing to the importance of whistle-blowers in uncovering unlawful activity and shining a light on malpractice and corruption, it is vital that they can blow the whistle without fear and safe in the knowledge that they will be protected regardless of their employment status.
What about Brexit?
If approved, the new Directive will not need to be implemented by the EU's member states until May 2021. The UK's position on Brexit is as turbulent as ever, but the UK will have no obligation to implement the Directive after it has left the EU.
Government Ministers are therefore being urged by many campaigners and the legal charity Protect to keep their promises to ensure that workers will not be negatively affected after Brexit. Nevertheless, if the UK leaves the EU's jurisdiction, it will be at MPs' discretion whether to improve its laws on whistleblowing.
Legal support from Lawson-West Solicitors
If you require any advice or support in relation to any of the issues covered in this article, particularly whistleblowing, contact us.
In addition to No Win No Fee, Lawson-West solicitors act for our clients on a variety of other funding arrangements including Legal Expenses insurance funding. We can assess your case to decide which is the best funding option for you.
With offices in Leicester, Wigston and Market Harborough our employment solicitors and lawyers can discuss your employment law claim at any of our branches. In addition, we are a national provider of expert employment law advice and welcome a free discussion with you regarding your circumstances and potential claim.
If you believe you have a situation where you require free legal advice, please contact us on telephone 0116 212 1000 or 01858 445 480, alternatively fill in our contact us form and we will get in touch as soon as possible.
This document is for informational purposes only and does not constitute legal advice. It is recommended that specific professional advice is sought before acting on any of the information given.
View all