Whistle-blowing: Are you protected?
07-11-2018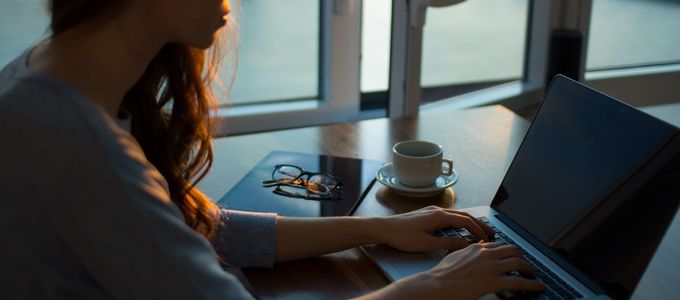 Whether a company is in the private or public sector, whistle-blowers are actively encouraged to speak out and expose organisations if they are acting in a way that is deemed either illegal or unethical.
In theory, this is a positive way of raising concerns about an issue in the workplace but is this the case in reality?
A recent case involving the NHS, highlighted the fact that there can be some serious consequences if you whistle-blow as Chris Day, a junior intensive care doctor experienced. This case demonstrates the failings of what was designed to offer protection.
Chris Day made a "protected disclosure'' to the hospital management team regarding the understaffing and safety of the Intensive care unit at the Queen Elizabeth Hospital in Woolwich. Soon after he would discover that this would be detrimental to his career. Not only was Chris Day not believed, he also became a victim with counter allegations made against him that discredited him over the issues he had raised. There even came a point where his Health Education England (HEE) number was deleted.
An employment tribunal was ordered on the basis that Chris Day's initial concerns had not been taken seriously enough, and he had subsequently suffered loss of earnings because of raising them. Unfortunately, the initial case was thrown out before it had a chance to start as the HEE successfully argued it didn't have a duty to protect junior doctors who whistled-blew, especially if they were suffering any form of detriment because legally, they weren't employed by the HEE.
This of course raised a bigger question, who does protect Junior Doctors?
After a lengthy process and various court of appeal hearings, it was eventually ruled that junior doctors are covered and protected by whistle-blowing protections under the Employment Rights Act. In May the HEE conceded and created a new role within the department of Health and Social Care, creating 500 'whistle-blowing guardian roles' within hospitals throughout England. These roles directly handle staff members concerns.
The current government adviceon whistle-blowing is that you are protected by law is you are any of the following:
an employee, such as a NHS employee, office worker, factory worker
a trainee, such as a student nurse
an agency worker
a member of a Limited Liability Partnership(LLP)
The following complaints count as whistle-blowing under the "relevant failures" test, which by law you are protected in reporting.
a criminal offence, e.g. fraud
an individual's health and safety is in danger
risk or actual damage to the environment
a miscarriage of justice
the company is breaking the law, e.g. doesn't have the right insurance
you believe someone is covering up wrongdoing
As a whistle-blower you are protected by law, you should not be treated unfairly or lose your job because you raised a concern or are witnessing something that is lawfully incorrect.
Carrie-Ann Randall within our Employment Team states "The rules on whistleblowing are complex therefore if you feel that your employer is acting in a manner that could be in breach of legislation it is encouraged to seek legal advice as soon as possible. Whether a whistle-blower qualifies for protection depends on satisfying the following tests:
Have they made a qualifying disclosure?
Disclosure of information.The worker must make a disclosure of information. Merely gathering evidence or threatening to make a disclosure is not sufficient.
Subject matter of disclosure.The information must relate to one of six types of "relevant failures".
Reasonable belief.The worker must have a reasonable belief that the information tends to show one of the relevant failures.
In the public interest.Further, the worker must have a reasonable belief that the disclosure is in the public interest (unless the disclosure was made before 25 June 2013)
Is it also a protected disclosure?
The disclosure must also qualify as a protected disclosure which broadly depends on:
The identity of the person to whom disclosure is made.Legislation encourages disclosure to the employers (internal disclosure) as the primary method of whistleblowing. Disclosure to third parties (external disclosure) may be protected if more stringent conditions are met. Disclosures to a "responsible" third party or a "prescribed person" are likely to gain protection relatively easily. However, wider disclosures, such as to the police or to the media, will only qualify in very limited cases."
Legal Support on Whistleblowing
If you find yourself having issues relating to whistle-blowing, we can help. Please remember there are strict time limits in Employment claims and you should take good free legal advice as soon as possible.
In addition to No Win No Fee, Lawson-West solicitors act for our clients on a variety of other funding arrangements including Legal Expenses insurance funding. We can assess your case to decide which is the best funding option for you.
With offices in Leicester, Wigston and Market Harborough our employment solicitors and lawyers can discuss your employment law claim at any of our branches. In addition, we are a national provider of expert employment law advice and welcome a free discussion with you regarding your circumstances and potential claim.
If you believe you have a situation where you require free legal advice, please contact us on telephone 0116 212 1000 or 01858 445 480, alternatively fill in our Contact Us form and we will get in touch as soon as possible.
View all