What is outlined in Jack's Law – The Parental Bereavement Leave and Pay Regulations?
31-01-2020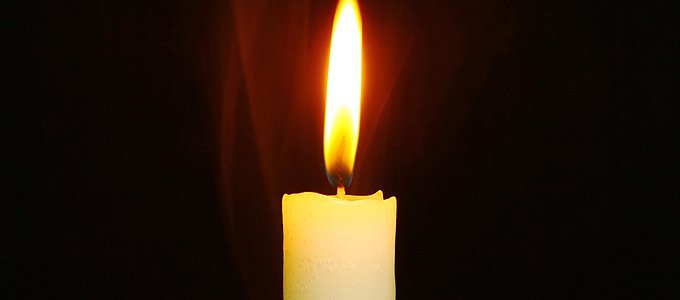 Following last week's announcement that Jack's Law will come into effect from 6th April 2020, Vaishali Thakerar, Head of the Employment Law team at Lawson-West Solicitors, takes a look at what the changes mean and the impact they will have within the workplace.
An introduction to Jack's Law
Jack's Law will entitle parents who suffer a stillbirth or the loss of a child to two weeks' statutory parental bereavement leave. The new regulations have been named in memory of Jack Herd whose mother has been campaigning for change with regards to bereavement leave since his death in 2010. After her son's death she discovered his father could only take 3 days' paid leave and any additional time taken had to be taken as sick leave or holiday and this simply wasn't sufficient. Not only did they have to deal with their own grief, they had to deal with the extended family, funeral arrangements and the vast amount of administrative paperwork required.
What do the rules of Jack's Law stipulate?
The introduction of the Parental Leave and Pay Regulations state all employed parents who lose a child under the age of 18 or have a stillbirth from the 24th week of pregnancy, have the right to a minimum of two week's leave. Parents with at least 26 weeks' continuous service and weekly average earnings over the lower earnings limit will also be entitled to statutory parental bereavement pay.
Who does Jack's Law apply to?
Adults with parental responsibility for a child such as adoptive parents, individuals who are fostering to adopt, legal guardians and many foster parents will be eligible to the same rights as birth parents.
How much leave will an individual be entitled to?
Once Jack's law comes into effect bereaved parents will be allowed to take a minimum of two weeks statutory leave. The two weeks do not have to be taken in a single block and instead can be taken one week at a time as long as they are taken within the 56 weeks following their child's death. This means the leave could be taken on the anniversary of the loss, or the child's birthday, when the parents need it most.
What impact will Jack's Law have in the workplace?
The Government estimates that around 7,500 child deaths or stillbirths occur in the UK each year. With this in mind the new entitlement is expected to support roughly 10,000 parents annually. Jack's Law will not directly impact many people but for those it does, it will help to relieve the additional worries they have relating to getting back to work and being paid.
As an employer, what preparations do I need to make prior to Jack's Law coming into effect?
Most employers will already have provisions in place relating to time off following a bereavement and this is usually outlined in the employee handbook. There is currently no legislation to govern the amount of time allowed and rules will differ from employer to employer on a case by case basis. From 6th April 2020 this will change, and employers should see this as an opportunity to review internal procedures in relation to their grieving processes.
Clea Harmer, chief executive of the stillbirth and neonatal death charity Sands said, "All employers need to ensure they know about this important change in the law and what additional support they can offer to bereaved parents in the workplace."
Statutory Law means the legislation must be complied with and failure to do so can result in legal action.
Legal Support from Lawson-West Solicitors
Child bereavement is a highly sensitive matter, if having read this article you have any concerns you wish to discuss in in more detail please get in touch. Contact Vaishali Thakerar on 0116 212 1000 or email vthakerar@lawson-west.co.uk.
View all