What is the law on taking breaks whilst at work?
15-03-2019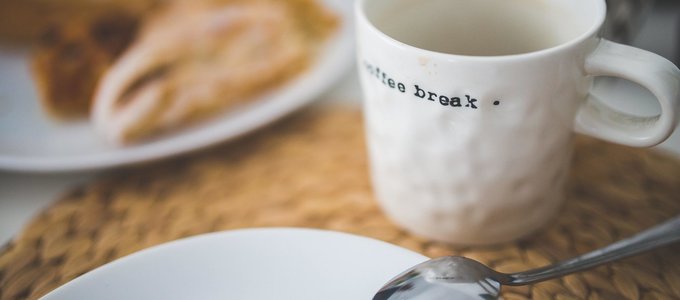 Employee wellbeing is not a new phenomenon, but the recent increase in awareness and publicity surrounding the matter has forced employers to act. The provision of rest breaks, flexible start and finish times and working environments are all under scrutiny but what does the law state?
Why are we reluctant to take a break?
There is a growing trend for employees not to take a break whilst at work; despite this rise, it can be very counter-productive. The justification for not taking a break is usually down to time and workload, whilst others believe it creates a perception that impresses management. Ultimately it has the opposite effect. Prolonged periods of time sat at a desk, particularly in front of a screen are proven to cause fatigue, headaches, a lack of concentration and inactivity.
Why is it important to take a break?
Taking a break whilst at work is essential, there is evidence that shows they are good for our health, wellbeing as well as our ability to work more effectively. There is a common misconception that taking a break will disrupt your day and you won't get through all of you work, when in fact breaks improve productivity and increase efficiency.
Employers should actively encourage their employees to take regular breaks because they can the reap the rewards of a refreshed and more relaxed workforce.
What does the law say about taking breaks whilst at work?
In the UK, the Working Time Regulations set out the law regarding breaks. By law workers who work more than 6 hours a day are entitled to one twenty-minute uninterrupted rest break, however there are exceptions to this rule. The nature of some jobs does not allow such periods of time to be taken whilst on shift and this was exactly the issue in a recent case. The regulations state that those in jobs of this nature are instead allowed to take an equivalent period of compensatory rest.
Crawford v Network Rail Infrastructure Ltd
In this recent case, the claimant was a relief cover signalman for network rail who worked in single manned signal boxes. His role required him to be on-call for the entirety of his 8-hour shift, monitoring the trains and carrying out any other ad-hoc activities.
The claimant raised a grievance over the employer's failure to allow him to exercise his right to an uninterrupted twenty-minute break. The grievance was dismissed and an appeal against this decision was unsuccessful, his claim to the Employment Tribunal was also dismissed. It was found that the employer had met their obligations because they had internal documents that outlined rest break entitlements for signalling and crossing keeper employees, who due to the nature of their role were exempt from standard rules. The document stated employees should take "naturally occurring breaks" when the opportunity arose at single manned locations. It also stated employees could take their 20-minute rest break by adding up shorter breaks over a period of 3-4 hours, so long as there was at least one longer break which allowed the worker to take refreshments and meet personal needs. This constitutes as compensatory rest and is entirely lawful.
Employment law support from Lawson-West Solicitors
Having read this article, if you think you are experiencing any work related issues, in particular rest breaks, we can help. Please remember there are strict time limits in Employment claims, and you should take good free legal advice as soon as possible.
In addition to No Win No Fee, Lawson-West solicitors act for our clients on a variety of other funding arrangements including Legal Expenses insurance funding. We can assess your case to decide which is the best funding option for you.
With offices in Leicester, Wigston and Market Harborough our employment solicitors and lawyers can discuss your employment law claim at any of our branches. In addition, we are a national provider of expert employment law advice and welcome a free discussion with you regarding your circumstances and potential claim.
If you believe you have a situation where you require free legal advice, please contact us on telephone 0116 212 1000 or 01858 445 480, alternatively fill in our Contact Us form and we will get in touch as soon as possible.
This document is for informational purposes only and does not constitute legal advice. It is recommended that specific professional advice is sought before acting on any of the information given.
View all