Supporting Ramadan in the workplace
02-05-2019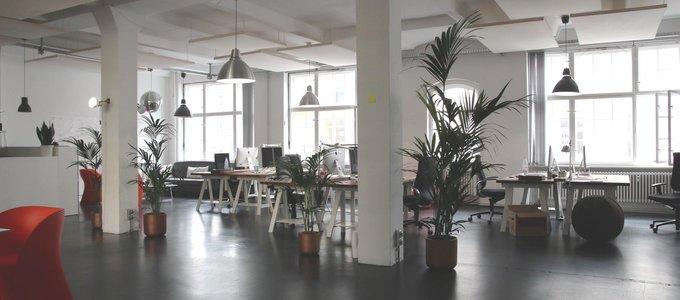 The Islamic tradition Ramadan will commence this Sunday 5th May for 30 days. During this time individuals observing Ramadan will fast between the hours of sunrise and sunset. As an employer it is important to be aware of anyone in your team who is observing Ramadan and ensure suitable provisions are in place for those individuals in order to support them. Fasting will take place mainly during working hours and it is important to be aware of the potential impact it can have in the workplace.
Religion is one of the nine personal characteristics protected by the Equality Act 2010. If an individual feels they are being discriminated against or are being mistreated on the basis of one of the nine protected characteristics they can bring a claim against the employer. This is why it is particularly important that employers respect employees' decisions to observe religious celebrations such as Ramadan and where possible support them from a working perspective. In this article we will look at a variety of ways employers can help employees during Ramadan whilst they fasting.
Open Communication about Ramadan
Individuals should feel comfortable about discussing their religious beliefs and their commitment to Ramadan. If an individual is observing Ramadan, they should be able to approach their line manager to notify them of their intentions and address any concerns that they may have during the month of fasting. From an employer perspective open communication across the business is also important.
Adapting the working environment during Ramadan
Depending on the nature of the business It is not unusual for individuals to spend their lunchtime at their desk, for office treats to be brought in and shared out or regular tea and coffee breaks to be taken. This may be normal practice but during Ramadan it might advisable to reduce this to refrain from excluding individuals that are fasting. If business lunches are common it may be unreasonable to expect employees to attend these during Ramadan too.
In terms of the working atmosphere, given fasting can severely impact an individual's energy levels, having a 'hot' office may be detrimental to the individual's productivity and encourage fatigue. Fresh air and a pleasant room temperature will help to combat low energy levels and improve productivity.
Offering felxible working througout Ramadan
In certain scenarios it might be appropriate to offer individuals observing Ramadan flexible working options, particularly those that work shift patterns. Suitable adjustments may include adjusting start and finishing times to facilitate daytime fasting duties or amending duties to avoid any instances where added fatigue may put individuals at risk of injury. These changes could be implemented formally or informally depending on the circumstances and how management views such procedures.
Linked with this is Annual Leave. The number of annual leave requests may rise during this period and employers must make suitable provisions to allow for this. Individuals requesting annual leave should be advised to follow standard procedure set out in the employee handbook.
Legal support from Lawson-West Solicitors
If you require any advice or support in relation to any of the issues covered in the is article regarding religion in the workplace, discrimination claims, flexible working requests or any other employment related issue, contact us.
In addition to No Win No Fee, Lawson-West solicitors act for our clients on a variety of other funding arrangements including Legal Expenses insurance funding. We can assess your case to decide which is the best funding option for you.
With offices in Leicester, Wigston and Market Harborough our employment solicitors and lawyers can discuss your employment law claim at any of our branches. In addition, we are a national provider of expert employment law advice and welcome a free discussion with you regarding your circumstances and potential claim.
If you believe you have a situation where you require free legal advice, please contact us on telephone 0116 212 1000 or 01858 445 480, alternatively fill in our contact us form and we will get in touch as soon as possible.
This document is for informational purposes only and does not constitute legal advice. It is recommended that specific professional advice is sought before acting on any of the information given.
View all