What does the Parental Bereavement (Pay and Leave) Act 2018 mean for the future?
20-09-2018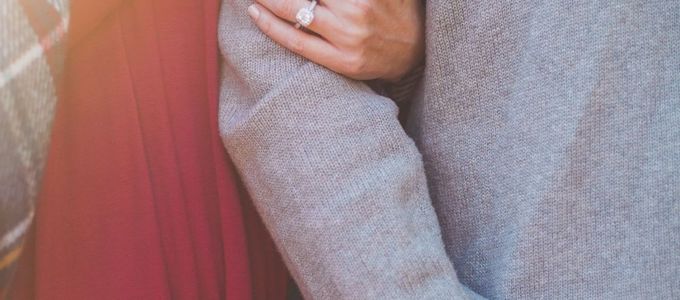 In 2017 the Government published a bill to offer two weeks' paid leave for bereaved parents. And this week, the Parental Bereavement (Pay and Leave) Act 2018, introduced by Kevin Hollinrake, MP, received royal assent.
What is the Parental Bereavement (Pay and Leave) Act 2018?
The Parental Bereavement (Pay and Leave) Act 2018 will provide individuals who lose a child aged 18 or younger with a right to two weeks' paid time away from work. The government has said it anticipates introducing the regulation and bringing the act fully into force by April 2020.
This is the first law of its kind in the UK that will support those affected by the tragedy of childhood mortality and it is being recognised as a pivotal turning point in Employment Law.
Childhood mortality is a taboo subject, one that individuals avoid talking about because they simply do not know what to say. Everyone is able to pass on their sympathy, but it is an issue that is difficult to empathise with for those who have not experienced such tragedy and that is why it can be a such difficult matter to address at work.
Kevin Hollinrake, sponsor of the Bill says; "This new law will give employed parents a legal right to two weeks' paid leave, giving them that all-important time and space away from work to grieve at such a desperately sad time."
Taking time off from work for Bereavement
Although many do, an employer is not legally required to permit paid time off to grieving parents. Therefore, by making it a legal requirement it is hoped that the new law will help affected parents to feel supported by their employer when they go through the deeply distressing ordeal of losing a child.
It is not unusual for employers to have a policy for compassionate leave outlined in the employee handbook or contract and it is down to the employer's discretion whether it is paid or not.
As the law stands currently, all employees are entitled to 'time off for dependents". This is a reasonable time off to deal with unforeseen matters and emergencies involving a dependent, including leave to arrange or attend a funeral.
During a period of utter emotional turmoil, this new law will give parents the reassurance of knowing they do not have to worry about work while they grieve in the immediate aftermath.
Supporting employees through Bereavement.
The new law addresses the first two weeks of grieving but employers that have a desire to support staff further need to consider the long-term impact, recognising that losing a loved one creates huge turmoil for individuals. Offering flexible working solutions, access to counselling and ensuring the workforce are understanding can help individual to adapt or manage their work when they are struggling to cope.
Legal Support for Bereavement at workplace
Lawson-West Solicitors can give advice on Bereavement in the workplace and all aspects of leave-taking including time off for dependants. Our Employment Team can support individuals from either an employee or employer perspective and will review your case independently.
If you think you would benefit from receiving Employment Law advice from Lawson-West Solicitors, we offer No Win No Fee for clients and a variety of other funding arrangements including Legal Expenses insurance funding. We can assess your case to decide which is the best funding option for you.
With offices in Leicester, Wigston and Market Harborough our employment solicitors and lawyers can discuss your situation at any of our offices. In addition, we are a national provider of expert employment law advice and welcome a free discussion with you regarding your circumstances and potential claim. Please contact us by telephone on 0116 212 1000 or 01858 445 480, alternatively fill in our online Contact Us form and we will get in touch with you as soon as possible.
View all