Gender Neutral Parental Rights
11-05-2019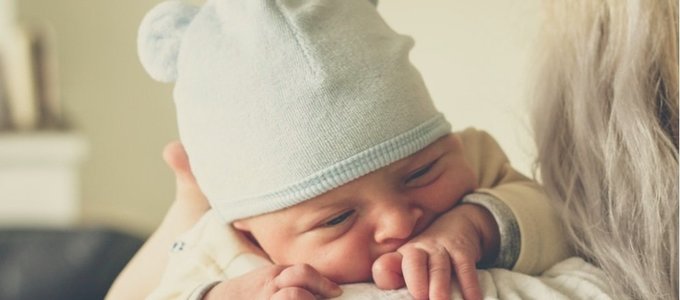 In a landmark leap forward in equal rights, Swedish car manufacturer, Volvo, has launched a pilot gender-neutral parental leave policy for the entire European, Middle East and Africa sales teams.
The momentous parental contract will offer both male and female sales team members who are employees of Volvo across the 3 continents six months leave at 80 percent pay.
The car manufacturer has stated that they have been inspired by the national parental leave legislation from Sweden and hopes that the pilot will be a success and will lead to a global roll-out to all Volvo employees.
The parental leave policy, in its pilot state, will be open to all parents in all relationships including same-sex and to the parents of adopted children.
Hanna Fager, Head of People Experience at Volvo has said: 'We need to be a truly attractive employer to be able to deliver on our ambitious growth plans. Attracting and retaining the best people is crucial and we know that skilled talents will be more selective in their choice of employer. The winners in this battle for talent will be companies that value diversity, modern and flexible working practices, and employee well-being.'
Volvo is the latest in a short list of employers who are offering gender neutral parental leave policies. Companies who have already made the move to the more inclusive parental leave options include Diagio and Aviva.
Diagio, global leader in beverage alcohol sales with a large selection of brands across the spirit and beer categories announced on the 3rdApril 2019 that all parents employed by the drinks giant, in the UK, will be eligible for the same fully-paid 26 week parental leave, retaining benefits and bonuses, regardless of gender, sexual orientation or whether they have become parents biologically, via a surrogate or through an adoption process. Diagio were motivated to change their leave policy to support their ambitious gender equality plans and to create a fully inclusive and diverse workforce, where barriers to career progression are removed, thus enabling their people to be retained and nurtured.
The rollout of Diagio's policy covers all 4,500 UK based employees including approximately 3,100 team members in Scotland who, primarily, work in manufacturing roles.
Mairéad Nayager, Chief HR Officer says: 'True gender equality in the working world requires fundamental changes to a broad range of working practices, including a shake-up of the policies and cultural norms around parental leave. Diagio's announcement is about matching ambition with action and supporting all of our colleagues- regardless of gender- to experience the joy of raising a young family, while continuing to thrive at work.'
Businesses stepping into the new era of gender neutrality not only make their businesses attractive to the very best talent, in a world ever-changing where job-for-life mentalities of yesteryear are long since forgotten, hope to increase retention and decrease employee turnover. An overall saving, potentially, to businesses who invest in their new parents, who will then stay loyal to their employer after their, well-supported, return to work over the cost or recruiting and training new team members.
It is hoped that many other employers will follow the lead of these HR-leaders in the coming months and years.
If you are considering a change to your business' paternity leave policies, please contact Vaishali Thakerar at your earliest convenience, on 0116 212 1000 or via email on vthakerar@lawson-west.co.uk
This document is for informational purposes only and does not constitute legal advice. It is recommended that specific professional advice is sought before acting on any of the information given.
View all