Football Referees 'Red Card' the HMRC
14-09-2018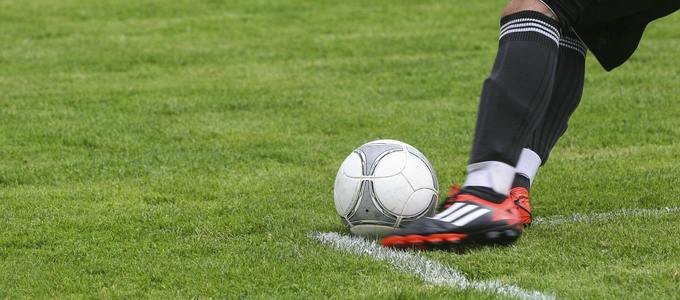 The HMRC recently challenged the working status of around 60 top level football referees who officiate over the matches between professional teams playing in leagues below the English Premier League.
These Level 1 referees typically receive match fees worth hundreds of pounds and in some cases, totalling an annual income around £10,000.
Landmark ruling sees HMRC lose back-taxes claim against football referees
The HMRC were arguing for a £584,000 penalty charge to be levied at the body that represents football referees in England; the Professional Game Match Officials Limited (PGMOL). The belief of the HMRC was that the referees should be considered employees of PGMOL, raising the National Insurance (NI) contributions paid on earnings on behalf of individuals from 9 to 12% and the obligation of PGMOL to pay 13.8% of earnings to the HMRC in employers' NI contributions.
The £585,000 figure are the back taxes that the HMRC believe are due from PGMOL for the period between 2014 and 2016, when it clams, the NI contributions should have been paid.
PGMOL argued that, unlike their colleagues in the Premier League, lower level referees are not directly employed as they are employed elsewhere and, fundamentally, are asked if they would like to officiate with complete right to turn down requests due to work, family or other commitments.
The landmark ruling, that these level 1 referees are not directly employed vanquishes the tax authority. Following the tribunal, should the ruling have been reversed, efforts may have been made to recoup missed tax opportunities for over 30,000 football referees in England. Amateur referees, including grassroots Sunday league match referees as well as tens of thousands of individuals officiating across all sports would have been affected. The knock-on effect would have been catastrophic for sport organisations who would have effectively increased the costs of having officials manage sporting events by nearly 14%.
The HRMC are reported, in the Financial Times, to have released the following response; "We are disappointed that the tribunal has decided that national list level 1 referees are not employees as we do not think this reflects changing practices within the football industry and the way level 1 referees work in the modern game. We are studying the detail of the ruling carefully before deciding on the way forward."
Mark Groom, employment adviser to the PGMOL said 'This was a sensible judgement and a fair judgement.' PGMOL's barrister added: 'This is a landmark case for all football referees and all of those umpiring in other sporting codes.'
Self-Employed Status and Regulating Bodies
With ramifications for workers in many other fields than just the sporting arena, this decision reaches far and wide. All self- employed workers, including those in the media, medicine and professional services, where rules are imposed on them by a regulator, may, should the ruling have been reversed, have been interpreted as an indication that they are employed.
Should you have questions regarding your employment status, feel you have been mistreated by an employer or feel that your contract of employment is not a true reflection of your role or the expectations put upon you by your employer, in the first instance, contact the Lawson-West employment team.
Please remember there are strict time limits in Employment claims and you should take legal advice as soon as possible.
In addition to No Win No Fee, Lawson-West solicitors act for clients on a variety of other funding arrangements including Legal Expenses insurance funding. We can assess your case to decide which is the best funding option for you.
With offices in Leicester, Wigston and Market Harborough our employment solicitors and lawyers can discuss your employment law claim at any of our branches. In addition, we are a national provider of expert employment law advice and welcome a free discussion with you regarding your circumstances and potential claim.
If you believe you have a situation where you require free legal advice, please contact us by telephone on 0116 212 1000 or 01858 445 480, alternatively fill in our Contact Us form and we will get in touch as soon as possible.
View all