Employment Tribunals: making a successful claim
28-02-2018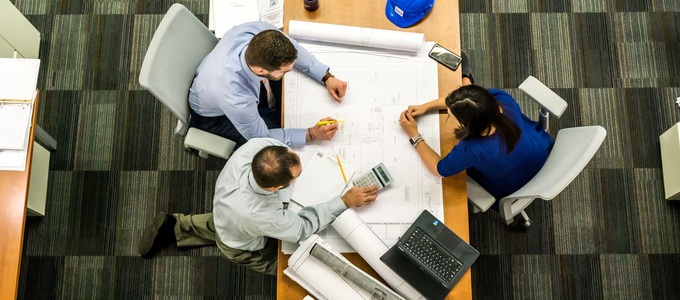 The annual update to employment tribunal limits has been released and from 6 April 2018 will increase.
Our employment team at Lawson-West have dealt with many employment tribunals in the past and have a vast amount of knowledge to be able to advise you on how to make a claim successfully.
The Employment Tribunals are an independent judicial body established to resolve disputes between employers and employees over employment rights. The tribunal will hear claims about employment matters such as unfair dismissal, discrimination, wages and redundancy payments.
Employment Tribunals are less formal than a court. However, like a court, almost all hearings are open to the public, and evidence will be given under oath or affirmation.
You can make a claim online or via post. You will no longer be charged for making a claim this was abolished in July 2017.
Requirements of making a claim
You need to think very carefully before you decide to make a claim to an employment tribunal. No one can say in advance whether a claim will definitely succeed. The type of claim you're making and the strength of evidence you can provide will affect your chances of winning.
As an independent body, there are two things an employment tribunal has to do to decide whether to allow your claim;
It has to decide what happened. You and your employer might disagree about what happened and therefore the tribunal needs to work out who is telling the truth and what facts are relevant.
It must apply legal tests to the facts to make a decision. These tests look at how the law applies to the facts of your claim. Some legal tests will apply to general employment law, other legal tests will only apply to the claim you are making. If your claim doesn't satisfy all the legal test, it will have little chance of success.
It is important therefore that you have strong evidence to support your claim and a solid account of the incident because the tribunal will have to consider all the facts and evidence presented to them when they make their judgement.
Lawson-West's employment team can help you to prepare for making a claim and ensure you provide the necessary information to support your case.
Making a successful claim
If you make a successful claim to an employment tribunal, it can reward you money to compensate for your employer's behaviour or the money you're owed. The Employment Rights (increase of Limits) Order 2018 has increased limits and minimum awards payable under employment legislation.
The increases, as of 6 April 2018, are:
maximum limit on compensatory award for unfair dismissal will increase to £83,682 (from £80,541);
maximum limit on a week's pay for calculating basic award and statutory redundancy payments increase to £508 (from £489);
guarantee pay will increase from £27 to £28 per day;
the minimum basic award in cases where a dismissal is unfair by virtue of health and safety, employee representative, trade union, or occupational pension trustee reasons will increase from £5,970 to £6,203;
If you're considering making a claim to the employment tribunals, it's worth seeking legal advice prior to doing so. At Lawson-West our employment team host daily drop in appointments throughout the week across our three office locations. Call 0116 212 1000 to arrange your appointment and find out how we can help you to make a successful claim.
View all