Scrapping employment tribunal fees: One year on…
06-08-2018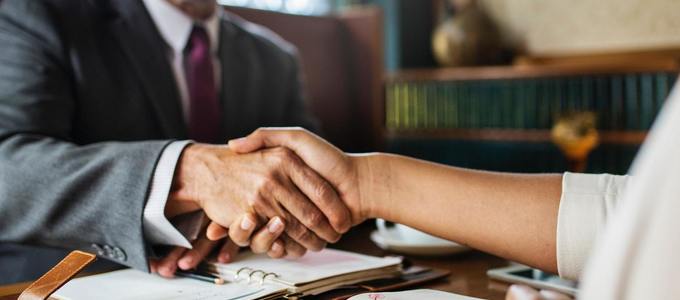 Employment tribunal claims spike whilst refunds remain unpaid.
One year after the ruling: what's happened?
One year on from the Supreme Court ruling to scrap employment tribunal fees, the number of people considering bringing an employment issue to tribunal has risen by 30%, whilst 80% of tribunal fee refunds remain unpaid.
How has the ruling affected employment tribunal claims?
The number of people considering bringing an employment law issue to tribunal in any given week has risen by nearly 30% in the past year, since it was declared that tribunal fees were unlawful and "a huge barrier to justice".
According to an annual report by the Advisory, Conciliation Arbitration Services (Acas), the number of notifications to bring about a claim has risen by 29.4%, from 1,700 per week to 2,200 per week, following the Supreme Court's decision last July.
The report also showed that a higher proportion of notifications have subsequently lead to a claim being lodged at an employment tribunal.
"The number of people deciding to pursue a tribunal claim has definitely increased since the Supreme Court decision to scrap fees," said Chair of Acas Sir Brendan Barber.
The top three claim categories were discipline, dismissal and grievances; contracts; and wages and the National Minimum Wage.
What has happened to those who are due to be refunded?
One year after the Supreme Court ruling that rendered employment tribunal fees unlawful, thousands of claimants who paid these fees continue to be out of pocket. According to figures published by the Ministry of Justice, it has thus far refunded around £6.6 million of the total £33 million due to be refunded, which leaves 80% of employment tribunal refunds unpaid one year after the ruling.
The government announced immediately after last year's ruling that it would refund those claimants who had paid a fee and would set up an official refund programme as of October 2018.
Following markedly slow progress in the issuing of refunds, the government recently backtracked on its decision not to contact eligible claimants directly, accepting that the refund process needed to be moving more quickly than it was, and Justice Secretary David Gauke confirmed that "further action was necessary" in order to ensure that claimants were being refunded in a more timely fashion.
What to do if you're due a refund
If you took an employment law issue to an employment tribunal prior to July 2017, were subsequently charged a fee for doing so, and are yet to be refunded, the employment team at Lawson-West is able to help. The professional, knowledgeable and experienced employment team at Lawson-West is able to assist you in recovering these "unlawful" fees and ensure that you are refunded in as timely a manner as possible.
For further advice, or to make a claim, contact Lawson-West's employment team today on 0116 212 1000, or fill out a contact formand we will be in touch with you shortly. Alternatively, you can find more information concerning refunds for employment tribunal fees on our website.
View all