£33m due in refunded Employment Tribunal Fees
23-05-2018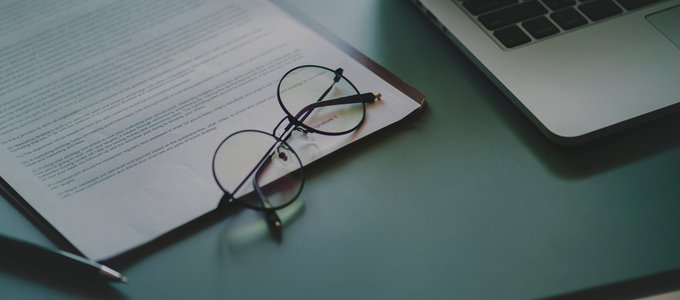 The Government have recently stated that they will actively contact all potential claimants who are yet to request a refund on Employment Tribunal fees paid out during the 4-year period from July 2013.
The Employment Tribunal refund scheme opened on the 16th November 2017. The scheme enabled those who were charged fees to take a tribunal to court between the 29th July 2013 and 26th July 2017 to apply for a refund.
Employment Tribunal fees were introduced by the Ministry of Justice' then Lord Chancellor Chris Grayling, in July 2013. Charges began at £160 and increased to between £230 and £950 for further hearings. Some claimants were required to pay up to £1,200. Since inception, trade union Unison challenged the fees, through all levels of the justice system, culminating in a landmark Supreme Court ruling, which last year, outlawed the fees. The fees were found to be unlawful on the grounds that it prevented access to justice and was 'indirectly discriminatory on the grounds of sex.'
Dramatic fall in volume of claims after Employment Tribunal fees were introduced
Unison reported that there was a 'dramatic and persistent' fall in the number of claims after the fees were introduced- over 70% in litigation cases, with the decline more apparent in lower value or non-monetary claims.
In October 2017, 1000 claimants completed a refund application in order to test the system. Once successfully completed, the applications were opened to all those who had been charged a fee during the circa 4 years of existence.
It was expected that hundreds of thousands of claims would be received with an estimated refunds cost of £33m, to include 0.5% interest. In December 2017, soon after the scheme launch, the former Ministry of Justice member, Dominic Raab suggested that the government would not write to potential claimants as 'often people moved home'. At this point, 3,400 payments had been made, with a value of £2.8m, only 8.5% of the expected full amount of due refunds.
Further action is necessary to reach ALL potential claimants
Until recently, the government had relied upon the information being displayed on government channels such as the gov.uk website. However, in a letter to the House of Commons Justice Committee, published in early May 2018, Justice Secretary David Gauke stated that the refund scheme was making 'reasonable progress' but that 'further action was necessary'. He continued by stating that 'We are therefore writing over the next few months to everyone who paid an ET fee, but who has not yet applied for a refund, to raise awareness of the existence of the scheme, and providing details on how to apply'.
The first 2,000 letters are reported to have been sent on the 9th April.
The refunds are available for anyone who brought a claim personally and paid fees on their own behalf, or anyone who paid a fee on someone else's behalf- such as a trade union or insurance company. Additionally, the fee refund will be available for any organisation ordered during the Tribunal proceedings to pay a claimant's fees.
The letter from Mr Gauke continues to state that the government has incurred legal fees in access of £305,000 during the dispute with further costs expected to settle the costs incurred by Unison which the Supreme Court ordered to be paid. With wider implications to the way courts and tribunals are funded, the Ministry of Justice continues to seek legal advice.
Individuals who paid directly for their own fees who believe they are eligible for a refund in Employment Tribunal fees, should make their application online, as long as they have not changed name since the claim, the claim was brought against a single employer and the claimant has a UK bank account. Should you require assistance with this Lawson-West are able to assist.
Do you require support for an employment issue?
If you require any support through an employment issue, are looking for advice or believe you have grounds for an Employment Tribunal claim, in the first instance contact our employment team on 0116 212 1000 or 018585 445480 for a free initial consultation, during which we will be able to suggest the most appropriate course of action for your situation. Alternatively complete our contact form and we will contact you directly.
View all