Employees rights during inclement weather.
01-03-2018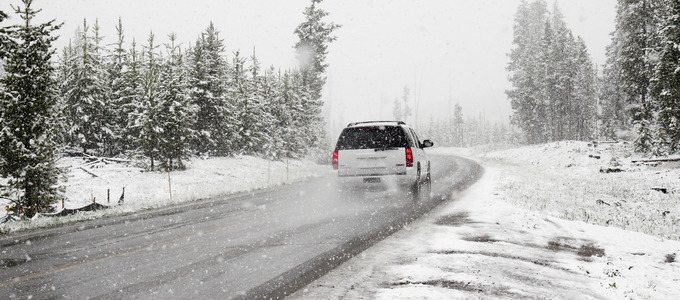 Snow days sound great fun but what about being paid?
Britain has been thrown into complete chaos as the 'Beast from the East' together with Storm Emma continues to cause havoc across much of the country. With many people unable to get to work, what impact does the adverse weather have on an employee's rights?
At Lawson-West our Employment team are extremely knowledgeable about employee's rights, so if you need advice about the disruptions the weather has caused you, contact us today and find out how we can help.
The inclement weather is causing major disruption and for some parts of Britain, red weather warnings have even been issued. Many people are being advised not to travel, whilst others are completely stranded having already set out on a journey. People are determined to get to work despite the warnings and risks involved because they are worried about not being paid, but what if you just can't get there?
What are employee's rights in adverse weather conditions?
If an individual cannot get to work because of bad weather or travel disruption they must inform their employer of this as soon as possible.
Employees are not legally entitled to receive payment if not at work, but there are some scenarios when this isn't the case.
If employer-provided transport is cancelled because of the weather disruptions and the worker reliant on the transport was ready, willing and available to work they should be paid for any work time they have had to miss.
If the employer decides to close the office or premises and individuals were ready, available and willing to work they are usually entitled to their normal pay as well.
Different employers will have different business needs during travel disruption and bad weather.
Whatever options are decided on, an employer should keep in communication with their workers and be flexible, fair and consistent.
Allow workers to come in a little later than usual if the travel disruption or weather is expected to improve.
Use flexible working to let workers make up any lost working time.
Offer workers who can get in to work the chance to swap shifts or work overtime.
Allow employees to work from home for a temporary period or work at a different office location.
Switch to duties that can still be carried out.
Agree for workers to take time off as paid annual leave, this can only be done if the correct amount of notice has been given. The warning period must be at least double the length of annual leave being asked to take, for example two days' notice for one day of annual leave.
Weather is unpredictable, and it is important that employers understand that it might not be possible for an individual to get into work. It is their responsibility to enforce the relevant policies and procedures and for the employee to adhere to these where possible.
Employees rights are difficult to get your head round at times because there can be so many clauses to understand. If you think your employee rights have been affected as a result of the inclement weather, contact Lawson-West today to discuss your experience and find out if we help you find a solution. Simply call the office on 0116 212 1000 and speak to a member of the employment team today.
View all