Au Pair Employment Rights
14-09-2018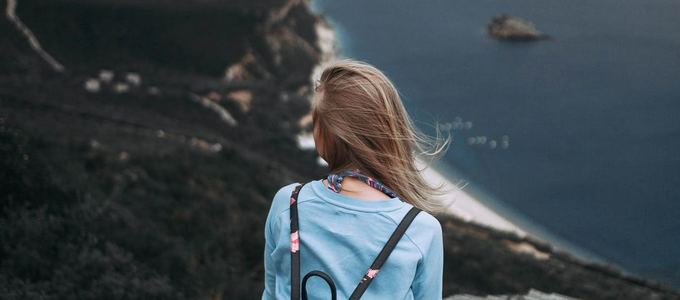 Defining the role of an au pair, should in theory be relatively easy. Au Pairs are usually individuals from another EU Country, who come to help with either the housework or childcare duties for a family, working between 25 to 30 hours a week in exchange for a live-in room and board, as well as "pocket money". A long side these "perks" au pairs tend to be a young person with hopes of taking a fun gap year in Europe, with the opportunity to broaden their language skills too. This all sounds a fantastic opportunity doesn't it, but is it just too good to be true?
Does an Au Pair have any employment rights?
The simple answer is no. Au Pairs have been excluded from the definition of "worker" or "employee" and means they are not entitled to any of the rights that what would be expected in a 'normal' working environment. No entitlement to the national minimum wage, no protection against Health and Safety regualtions and no set limits on working hours, holiday entitlement or sick pay. This has been the case since 2008, making this sector one of the most unregulated in Britain's labour market today. The role of an au pair is not considered as work but as hired help.
Findings from research into Au Pair job advertisements
Research taken from an article in The Guardian suggests there is no consistency when comparing the adverts for an au pair vacancy in terms of working hours and expectations. The research found the adverts are expecting an au pair to work an average of 38.7 hours a week with 1 in 10 adverts requesting 50 hours or more a week. In a regulated sector this would be deemed unlawful and more worryingly slave labour especially if the minimum wage is not implemented. In some cases, the "pocket money" being offered averaged £108 per week and in other cases no "pocket money" was offered at all as the "free" room compensated for this. There is no correlation between the working hours and what was being offered as a part of the working agreement.
Another area highlighted in the research were the varying expectations of the role, ranging from one extreme to another, some adverts were demanding a workload that was simply too much for any one person to achieve. Along with child care and housework, the duties could include anything from gardening, shopping, caring for relatives and in some cases cooking for large dinner parties, leaving little or no time for the au pair to enjoy the gap year they had planned to experience.
One thing that has become clear is how important the role of an au pair role has become to many families and with the likelihood of this becoming more difficult to acquire post Brexit, should the Government intervene and recognise there is a need to regulate this sector? Au pairs are not classed as workers, employees or self-employed but are surely more than just hired help given the responsibilities they have. Thus, it is argued that au pairs should be treated fairly and be entitled to working rights.
Regardless of your profession and if its temporary or long term you should have allocated working rights to protect you but as the case above highlights there is a fine line between what is recognised as "work" and not.
If you find yourself having issues with pay, holiday entitlement or feel you need clarity on your rights, we can help. Please remember there are strict time limits in Employment claims and you should take good free legal advice as soon as possible.
In addition to No Win No Fee, Lawson-West solicitors act for our clients on a variety of other funding arrangements including Legal Expenses insurance funding. We can assess your case to decide which is the best funding option for you.
With offices in Leicester, Wigston and Market Harborough our employment solicitors and lawyers can discuss your employment law claim at any of our branches. In addition, we are a national provider of expert employment law advice and welcome a free discussion with you regarding your circumstances and potential claim.
If you believe you have a situation where you require free legal advice, please contact us on telephone 0116 212 1000 or 01858 445 480, alternatively fill in our Contact Us form and we will get in touch as soon as possible.
View all