No rights - when cohabiting couples split
04-03-2020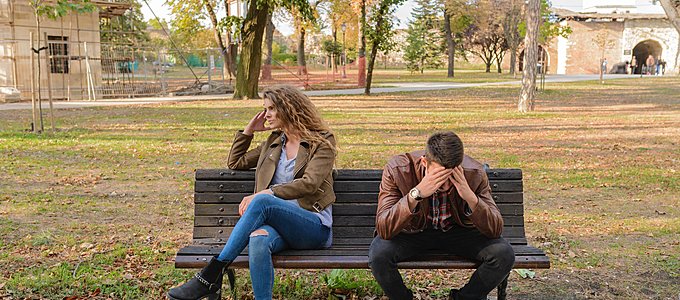 Nearly half of people in England and Wales believe that unmarried couples living together have the same rights and obligations as couples who are legally married or who have entered into a civil partnership. In the event of a relationship breakdown many believe that cohabiting couples have the same protection as married couples or couples in a civil partnership, but this is simply not true.
Cohabitation does not give you any legal protection after a break-up.
Cohabiting couples now account for the fastest-growing household type in England and Wales. The number of opposite sex, cohabiting couple families with dependent children has almost doubled in the last decade and nearly 50% of children are born to parents who are not married.
Living together without being married or being in a civil partnership means you have less rights surrounding finances, property and children.
There is no right to claim maintenance

There is no ability to share pensions

There is no ability to share property unless the property is jointly owned.
If you are thinking of living with someone and not getting married, or if you already are living with someone, consider entering into a living together agreement or getting a cohabitation agreement drawn-up. You can make an agreement at any time.
By entering into a legally binding contract, both of you have greater protection and it can ensure you are both entitled to:
A share of each other's assets

Access to each other's state pension

Next of kin rights in a medical emergency
Items to consider
Consider whether any documents need to be drawn-up in relation to any property you own. It is important to set out your rights in relation to the property, when it can be sold and what happens upon the sale of the property.
If you have children, there are certainly ways of obtaining financial support for them, including the provision of a home. Without any legal backing this is much more difficult to arrange and is why, entering into the appropriate agreements, is worthwhile.
There is a lot to consider in relation to cohabitation and every circumstance is different. An array of support and advice is available, but we recommend speaking to a family lawyer to properly explore the various options available to you.
Emma Piff is a specialist family solicitor and Head of Family Law at Lawson-West Solicitors in Leicestershire. You can contact Emma Piff on epiff@lawson-west.co.uk or Tel: 0116 212 1086.
View all